Former Priest Who Assaulted Children Moving to Bowen Street
The Northwestern
July 12, 2013

http://www.thenorthwestern.com/article/20130712/OSH0101/307120362/Former-priest-who-assaulted-children-moving-Bowen-Street?nclick_check=1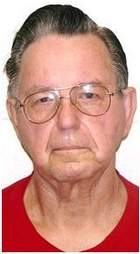 Ebert, Karl



A former Catholic priest who sexually assaulted two boys in the 1980s will move into a home in the 700 block of Bowen Street in Oshkosh.

Norbert J. Maday, 75, has been in a secure treatment facility because he was previously classified as a sexually violent person. He recently was re-evaluated and a judge approved a plan for his conditional release on or before Aug. 2.

Maday, a former associate pastor at Our Lady of the Ridge parish in Chicago Ridge, Ill., was convicted of sexually assaulting two altar boys while on a church outing to Father Carr's Place 2B in Oshkosh in 1986. He was sentenced to 20 years in prison on two second-degree sexual assault convictions in 1994.

He was released from prison in 2007, but remained confined under the states' Sexually Violent Person Law.

Maday will be under the supervision of the state departments of health services and corrections. Under the terms of his release, Maday is ordered to have no unsupervised contact with minors or his victims, and may not leave the residence without an approved chaperone for at least the first year.

He must also comply with lifetime sex offender registration and GPS monitoring.