Fr. Xiu Hui " Joseph" Jiang: Archbishop Robert Carlson Subpoenaed in Priest Sex Abuse Case
By Sam Levin
Riverfront Times
July 15, 2013

http://blogs.riverfronttimes.com/dailyrft/2013/07/archbishop_robert_carlson_subpoena_joseph_jiang.php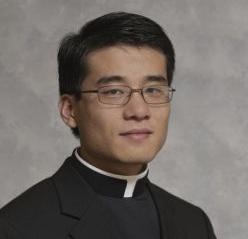 Father Joseph Jiang.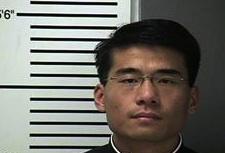 Joseph Jiang's mug shot.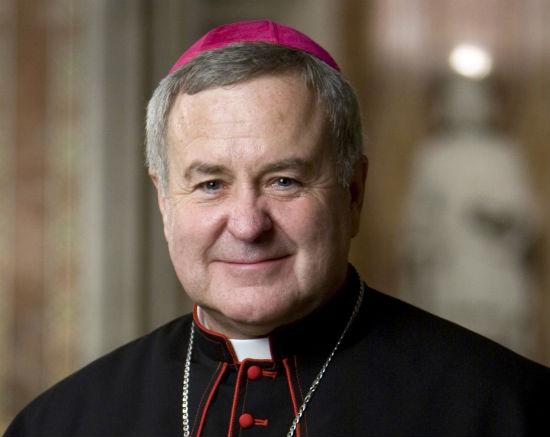 Archbishop Robert Carlson.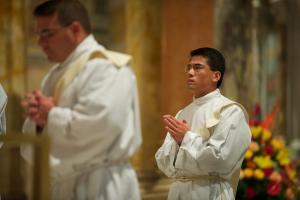 Fr. Joseph Jiang ordained in 2010.



[Father Joseph Jiang]

One year after Father Xiu Hui "Joseph" Jiang was accused of molesting a teenage girl, St. Louis Archbishop Robert Carlson is now facing a subpoena in the criminal case, according to court documents that offer a closer look at the investigation and the priest's response to the allegations.

"Child-molesting clerics may perform the actual assault alone, but almost always there are cover-ups involving other church officials, usually supervisors," David Clohessy, executive director of the Survivors Network of those Abused by Priests, tells Daily RFT. "We can't predict what Carlson will be asked or answer under oath. But simply the fact that he has to face tough questions under oath in a pending criminal case is encouraging to us."

The group is drawing attention to new details in this case, including information on text message evidence on the victim's phone and the alleged attempt of the accused to pay off the victim's family.

As we reported in June of last year, Jiang, 31, is facing charges that he fondled a teenage girl (under the age of seventeen) on four occasions last year. The Archdiocese of St. Louis placed Jiang -- an associate pastor at the Cathedral Basilica of St. Louis -- on administrative leave following the allegations of "inappropriate contact with a high school aged minor." Church officials said at the time that the alleged abuse did not occur at the cathedral or any archdiocesan property.

A spokeswoman declines to comment to Daily RFT on the new documents or subpoenas, saying in an e-mail, "It would be inappropriate for the Archdiocese of St. Louis to comment on cases involving pending criminal charges." Paul D'Agrosa, Jiang's attorney, did not respond to requests for comment.

Officials with SNAP, the St. Louis-based victims' rights group, say that this appears to be the first time that Carlson has been subpoenaed in a criminal case. (In the past, he has sat for depositions in civil suits).

"We view it as a sign that the longstanding unhealthy deference and trust that many authorities have given to Catholic officials is gradually deteriorating," Clohessy says. "We hope it'll have a deterrent effect the next time a Catholic official is asked to or is tempted to hide child sex crimes."

The notice of depositions, filed last month and on view below, say that Carlson and Deacon Philip Hengen are both facing subpoenas in this case.

In addition to the sex abuse charges, Jiang is also facing allegations of "victim tampering," related to an alleged attempt to dissuade the victim from reporting the offense.

In this case, the court filing says:
That on June 20, 2012, the defendant, after admitting the allegations to [redacted] and [redacted], the victim's parents, the defendant offered to pay them any amount of money if they let the offense go unnoticed....

That on June 21, 2012, the [redacted] received a text message from the defendant stating that had left a check for $20,000 on their van.
The documents also say that the Jiang was a "close family friend" to the victim as well as the teenager's priest. He reportedly had a key to the family residence, referred to himself as the "brother" of the victim and her siblings and sometimes spent the night at their residence.

Prosecutors are looking to question at least seven witnesses, including Carlson and Hengen.

SNAP also provides a document showing that Monsignor Richard Hanneke, archdiocesan vicar for priests, bailed out Jiang with $25,000 in cash last year.

According to the June filing, Carlson and Hengen have their depositions scheduled for tomorrow afternoon and are order to produce Jiang's "personnel file" to prosecutors.

Clohessy praises the family for reporting the allegations and working with law enforcement.

"This family is obviously helping police and prosecutors and we applaud them for having the courage and compassion to do that," he says, adding, "It's always safest and easiest to do nothing and assume somebody else will step up to the plate."

Carlson ordained Jiang in May of 2010. He previously served his supervised ministry at St. John the Baptist Parish in St. Paul, Minnesota.

Here are relevant court documents compiled by SNAP, including the notice of depositions, cash bond receipt and past court filings.