Group Calls for Prayer Service for Exoneration of Accused St. Louis Priest
KMOV
July 17, 2013

http://www.kmov.com/news/local/Local-group-calls-for-prayer-service-for-exhortation-of-accused-priest-215741931.html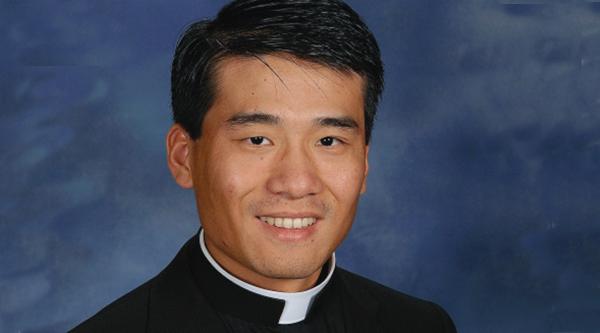 Rev. Joseph Jiang



[with video]

(KMOV) – The St. Louis Archdiocese is responding to criticism over a planned prayer service for the exoneration of a local priest charged with sexual abuse.

A posting on Facebook was encouraging parishioners to join cathedral young adults to pray for the exoneration of Father Joseph Jiang during Holy Hour.

Jiang is charged with sexual abuse of a minor and witness tampering.

The "Survivors' Network of those Abused by Priests" held a news conference asking how such a prayer service could be planned.

Prosecutors allege Father Jiang molested a teenage girl on four different occasions while staying at her home in Old Monroe, Missouri. Theysaid he then left a check for $20,000 on the windshield of the car belonging to the victim's family.

People outside the Cathedral Basilica had mixed reactions to the idea of a public prayer service.

"That's just weird, why you would be praying for someone who's abusing children," one person said.

"I can see where the youth groups are praying for justice and I can see the other side of it too," said another parishioner.

A spokesperson with the St. Louis Archdiocese said the leadership there was unaware of the event until media inquiries were made. 

They promptly canceled the event.

Jiang, originally from Shandong, China, earned a bachelor's degree in philosophy from Holy Spirit College Seminary in Ji Nan, China.

He was ordained in May, 2010.