Priest Arrested on Firearms Charges Days after Suspension on Sexual Assault Allegations
By Bob Connors
NBC Connecticut
July 19, 2013

http://www.nbcconnecticut.com/news/local/Father-Paul-Gotta-Arrested-East-Windsor-Priest-Firearms-Charges-Sex-Abuse-Allegations-216217631.html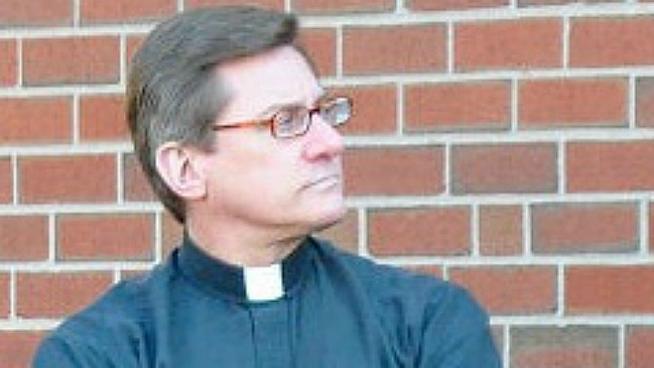 Rev. Paul Gotta, of East Windsor, was arrested on federal firearms charges on Friday. His arrest came days after being accused of sexual abuse of a minor, according to the Archdiocese of Hartford. (Photo Courtesy Larry Smith, Windsor Locks/East Windsor Patch)



A Connecticut priest accused of sexual assault of a minor has been arrested on federal firearms charges.

Rev. Paul Gotta of East Windsor was arrested by the Bureau of Alcohol, Tobacco, Firearms and Explosives on Friday.

Gotta had been the administrator of St. Philip Church in East Windsor and St. Catherine Church in Broad Brook but was placed on administrative leave on Monday after being accused of sexual abuse, according to the Archdiocese of Hartford. Federal authorities said Gotta is now living in Bridgeport.

The Department of Children and Families is investigating the abuse allegations.

Gotta is charged with aiding and abetting the unlawful transport of a firearm in interstate commerce and the purchase of a handgun by a juvenile. He faces a maximum of five years in prison if convicted.

Gotta is the same priest who contacted police in June to report an 18-year-old who had allegedly made threats against his school, the Metropolitan Learning Center, in Bloomfield. He told authorities Kyle Bass had weapons and the ability to make bombs and had made references to both the Newtown tragedy and the Boston Marathon bombing, prosecutors said at the time.

Bass was arrested on bomb manufacturing charges in June. He was held on $750,000 bond.

It was not clear Friday if the firearms charges against Gotta were related to the case against Bass.