Byzantine Catholic Priest Who Made Sexually Suggestive Videos Defrocked over Abuse Claims
By Mark Mueller
The Star-Ledger
July 26, 2013

http://www.nj.com/news/index.ssf/2013/07/byzantine_catholic_priest_who_made_sexually_suggestive_videos_defrocked_over_abuse_claims.html#incart_river_default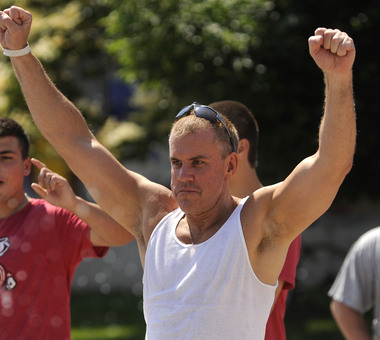 Glenn Davidowich, who was expelled from the priesthood in the Byzantine Catholic church following sex abuse claims, is seen here at a July 13 community festival in Manitowoc, Wis., where he now lives. The New Jersey native had just hit the target on a dunk tank.



A Byzantine Catholic priest who once ran a wrestling website that critics likened to child pornography has been laicized — or expelled from the priesthood — following claims that he sexually abused teenage boys in New Jersey.

Glenn Davidowich, 49, had been on leave from ministry since at least 2011, when the Eparchy of Passaic reached a $200,000 settlement with one of his alleged victims. Davidowich now lives in Manitowoc, Wis.

The eparchy, the equivalent of a diocese in the Roman Catholic church, announced in its monthly newspaper, Eastern Catholic Life, that Davidowich was removed from the priesthood April 2. His expulsion was approved in December by Pope Benedict XVI.

The Byzantine Catholic Church is autonomous from the Roman Catholic Church but remains under the auspices of the pope.

Two months after Davidowich's removal, the eparchy settled with another alleged victim, said Mitchell Garabedian, a Boston lawyer who represented the accuser.

Garabedian said his client had not authorized him to reveal the exact amount of the June 29 settlement, though he said it was in the six figures.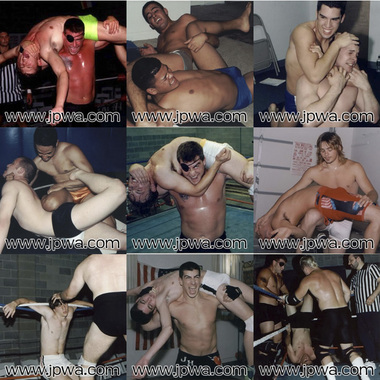 A screenshot of the website once run by Glenn Davidowich, a former Byzantine Catholic priest. Davidowich distanced himself from the site in 2002, when his involvement was made public. He has since been accused of sexual abuse and defrocked.



"Father Glenn Davidowich was a serial pedophile," said Garabedian, who has handled hundreds of clergy sex abuse cases. "He was open and notorious with his activities involving children. Once again, the question arises: Where were the supervisors? And once again, you have reportedly the most moral institution in the world acting immorally regarding sexual abuse and negligence by supervisors."

Davidowich was never criminally charged. In both cases, the accusers came forward after the statute of limitations had passed.

The eparchy referred calls about Davidowich to its lawyer, Thomas De Vita, who did not respond to requests for comment. Davidowich has an unlisted phone number in Manitowoc. Efforts to reach him through social media were unsuccessful.

A Bayonne native who grew up in Dunellen, Davidowich served at churches throughout New Jersey and at parishes in Pennsylvania, Virginia, Florida and Connecticut.

He made national headlines in 2002, when news outlets identified him as the founder of the Junior Pro Wrestling Association, which produced and sold sexually suggestive videos of teenage boys wrestling in skimpy, bikini-style bottoms.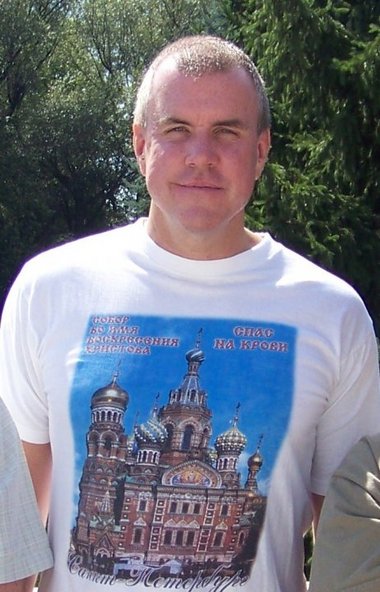 Glenn Davidowich in an undated Facebook photo.



The teens were given provocative pseudonyms, including "Bad Brad" and the "Hardcore Kid," and were videotaped in all manner of compromising positions. In several cases, the videos were shot on church property.

Davidowich distanced himself from the company after the revelations, while his partner in the venture, Tony Karl, defended the videos as "sports entertainment." Karl and Davidowich now live together in Manitowoc, property records show.

It was through wrestling that the former priest groomed his alleged victims, said Garabedian, the Boston lawyer.

"He would stage wrestling matches with them," Garabedian said. "But they were a facade, a means for him to sexually molest children."

The accuser who settled with the eparchy in 2011 told The Star-Ledger Davidowich abused him for three years in the 1990s while the former priest was assigned to St. Mary of the Assumption Parish in Trenton. The second alleged victim knew Davidowich through St. Nicholas Byzantine Catholic Church in Florence Township, Garabedian said.

In addition to those postings, Davidowich has served at Byzantine Catholic churches in Perth Amboy and Edison.