Vatican Orders Former Priest to Leave St. Vincent Archabbey
By Richard Gazarik
The Tribune-Review
July 30, 2013

http://triblive.com/news/adminpage/4447478-74/gruber-archabbey-affidavit#axzz2aYNqyQ5y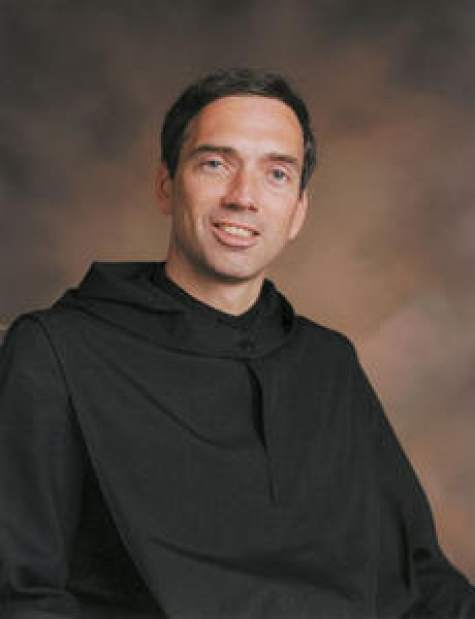 The Vatican has forcibly removed the Rev. Mark Gruber, an anthropology professor at St. Vincent College, from ministry and barred him from the Benedictine order.



The Vatican has ordered a former Benedictine monk to leave St. Vincent Archabbey near Latrobe and has released him from his monastic vows for spreading rumors about Archabbot Douglas Nowicki, according to the archabbey.

Mark Gruber has refused to vacate the abbey since June 30, 2012, when the Vatican Congregation for the Doctrine of the Faith ordered him to spend the rest of his life in prayer and penance outside the abbey and relieved him of his priestly authority to celebrate Mass, hear confession and administer the sacraments.

Gruber, 57, was found to have intimidated a former junior monk into making false sexual misconduct allegations against Nowicki, the leader of the Benedictine community in Unity.

In a statement signed under oath on March 1, the former monk admitted his accusations against Nowicki were false.

"None of the allegations I made against Archabbot Nowicki in that affidavit were true. I felt compelled to sign the affidavit of November 29, 2009, after (Father) Mark Gruber made significant efforts to prevail upon me to do so. Father Gruber pressured me to execute this false affidavit to support his own efforts to discredit the Archabbot. He actively assisted in the preparation of this affidavit and wrote parts of it himself. While I deeply regret having filed this false affidavit, I remain fearful of (Father) Gruber to this day."

An investigation was conducted for the archabbey by a former FBI agent and a former state trooper who concluded that the allegations against Nowicki were not only untruthful but were part of a conspiracy between the former monk and others to tarnish Nowicki's name.

Gruber is no longer permitted to say he is a priest or to celebrate the sacraments in public, teach or have any contact with minors under the age of 18, according to a news release from the archabbey.

Then-Pope Benedict XVI confirmed the ruling, the news release states.

Gruber said on Tuesday he is still living in the abbey but said he would not comment further because he has not seen the Vatican decree.

"I'm still here for a few days until I leave," Gruber said.

Elaine Gruber Hrinda of McKeesport told her brother's supporters on Facebook that he plans to appeal the Vatican ruling.

"I write this at Mark's request," Hrinda wrote. "Today he has been laicized. He wants me to stress that the Pope's signature does not appear on the decree, so he will be appealing to him for that and for other reasons.

"He must, however, leave St. Vincent during the appeal process. He continues to have hope for justice. He wanted you to find out on this page rather than from the press where the opinion of the Archabbot may be the only one printed."

Hrinda did not respond to a request for an interview.

Laicization is a formal process in which a priest is relieved of certain vows and some of his sacramental functions, such as celebrating Mass or dispensing Holy Communion.

Kim Metzgar, director of public relations at the archabbey, said Gruber will remain on campus until Tuesday.

"Terms of the separation are private," she said.

Gruber taught anthropology at St. Vincent College until he was suspended from teaching following a state police investigation that uncovered photos of naked men on his college-issued computer.

Gruber was not charged with any crime.

He filed a defamation suit against the archabbey but later dropped the lawsuit without explanation.

"The evidence against Rev. Gruber was judged to be irrefutable," the archabbey's news release states.

"The Congregation found him guilty of the more grave delict of possession of child pornography, the crime of the production of materials which gravely injure good morals, the abuse of the Sacrament of Confession with the aggravating factor of the manipulation of conscience, and the defamation of a legitimate superior."

In 2012, Gruber was ordered to report to the Vianney Renewal Center in Dittmer, Mo., about 30 miles southwest of St. Louis.

The center is a treatment facility for priests who have depression, alcoholism, drug addiction and vocational issues, according to the center's website.

Archabbey officials say they will provide financial help and health care benefits "to assist Rev. Gruber in his transition to a new state of life."

Richard Gazarik is a staff writer for Trib Total Media. He can be reached at 724-830-6292 or at rgazarik@tribweb.com.