Priest Who Sexually Assaulted 8-Year-Old Boy Deported to Bolivia
By Clifford Ward
Chicago Tribune
August 7, 2013

http://www.chicagotribune.com/news/local/suburbs/joliet_romeoville/chi-priest-deported-to-bolivia-20130807,0,6369126.story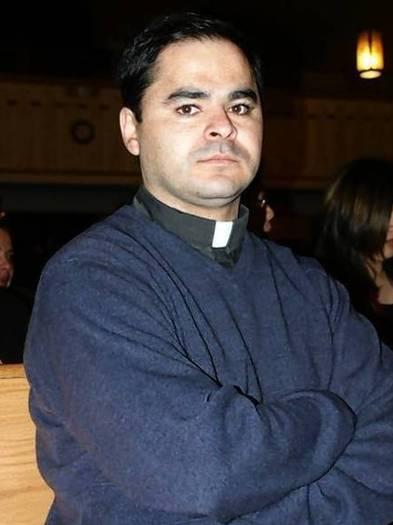 Alejandro Flores.



A Roman Catholic priest who was convicted of sexually assaulting an 8-year-old west suburban boy has been deported to his native Bolivia, federal immigration authorities said Wednesday.

Alejandro Flores, accompanied by two immigration agents on a commercial flight, was repatriated Tuesday to La Paz, according to the Immigration and Customs Enforcement agency.

"Flores held a position of trust in the Catholic Church and has proven to be an extreme danger to our children," said Ricardo Wong, field office director for ICE's Chicago Enforcement and Removal Operations.

Flores, 40, had been detained by federal officials after his release in June from prison in Illinois, where he had been sentenced to a four-year term for sexually assaulting a boy in St. Charles.

Authorities said Flores had befriended the boy's family in 2008 while he was a deacon at a church in West Chicago. He was ordained in 2009 and posted to a south suburban parish.

As authorities began investigating allegations by the boy's mother, Flores leapt from a church balcony in Joliet. He was injured and hospitalized.

Kane County authorities charged him with sexual assault in early 2010. During Flores' sentencing that same year, prosecutors revealed that Diocese of Joliet officials had twice delayed his ordination because of concerns about his background. Flores reportedly had been caught viewing male pornography over a computer and told diocese officials that he had been sexually abused as a boy in a Bolivian orphanage.

ICE spokeswoman Gail Montenegro said Wednesday that the agency has notified international law enforcement agencies and authorities in Bolivia of Flores' criminal history in the U.S.

A Joliet Diocese spokesman said Flores' official removal from the priesthood is under Vatican review.