Removal of 2 N.J. Priests Accused of Sexual Misconduct Finalized by Vatican
NJ.com
September 3, 2013

http://www.nj.com/news/index.ssf/2013/09/removal_of_2_nj_priests_finalized_by_vatican.html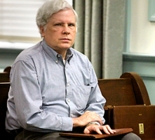 Richard Mieliwocki in a 2007 file photo.



The Vatican has finalized the removal of two former New Jersey priests from their posts.

The Roman Catholic Archdiocese of Newark announced the changes in its online newspaper last month.

One of the removed clerics, Richard Mieliwocki was accused of sexual misconduct involving minors in 1994. He was removed from ministry and put into treatment that he didn't complete.

He left the priesthood and became a social worker. He pleaded guilty in 2007 to abusing two teenagers and was sentenced to probation.

Horacio Daniel Medina was removed from ministry in 2004 after being charged with sexual misconduct involving a minor. He pleaded guilty to two counts of child abuse in 2007.