New Hearing Scheduled for Former Priest Charged with Abuse
By Charles Gazaway
WAVE
September 17, 2013

http://www.wave3.com/story/23447875/new-hearing-scheduled-for-former-priest-charged-with-abuse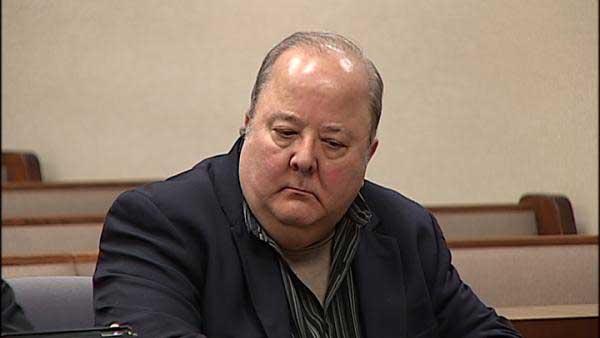 James Schook during a September 2012 court appearance.



LOUISVILLE, KY (WAVE) - The case of a former priest accused of abusing two boys in Louisville in the 1970s was back in front of a judge Monday.

The trial for James Schook was supposed to begin in June, but attorneys on both sides agreed he should be evaluated by a state psychiatric facility.

During Monday's court appearance, attorneys in the case told the judge the evaluation was completed and that they each received the doctor's report.

A new hearing has been set for November 7 to discuss the report and to hear testimony from the doctor who completed the mental evaluation.