Sexual Abuse and the Godly: Two Priests Booked in Separate Cases of Molestation and Rape
By Barry Duke
The Freethinker
September 22, 2013

http://freethinker.co.uk/2013/09/22/sexual-abuse-and-the-godly-two-priests-booked-in-separate-cases-of-molestation-and-rape/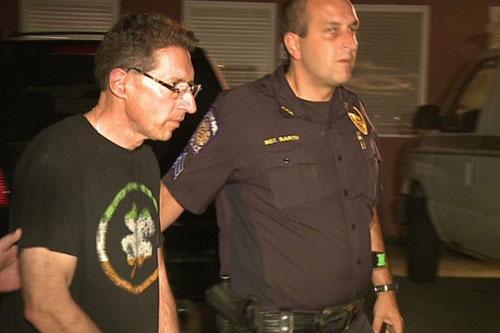 Rev Paulish, left, claims he was 'counselling' a teen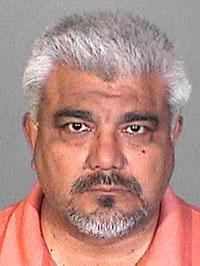 Jorge Juan Castro



A CATHOLIC priest, found in a car on a college campus in Pennsylvania with a boy aged 15 who was not wearing pants, has been charged with one felony count of involuntary deviate sexual intercourse and one felony count of unlawful contact with a minor.

The Rev W Jeffrey Paulish's arrest comes days after a 53-year-old associate pastor at a Riverside County Church was arrested by Los Angeles County sheriff's officials and charged with six felony counts of rape, oral copulation and penetration with a foreign object.

Police nabbed Paulish, 56, was nabbed at the Worthington Scranton campus of Penn State. He is also charged with three misdemeanor counts ­– indecent contact with a person under 16, indecent exposure, and corruption of a minor. He is being held at the Lackawanna County jail on $50,000 bail.

Paulish allegedly told police he was at the campus working on his homily when he met the teen, who he said was in emotional distress, and began "counselling him".

According to the affidavit, he later admitted to police that he had arranged the meeting with the teen through the "casual encounters" section of Craigslist. Paulish told investigators that he had asked the boy three times if he was over the age of 18, the affidavit said.

Paulish has been removed from his post at the Prince of Peace parish and has been suspended from acting in the capacity of a priest, according to a statement released by the Diocese of Scranton.

The diocese pledged its cooperation with the investigation, and it called on anyone who "may have been sexually abused by Father Paulish or any member of the clergy" to notify the district attorney's office.

The Rev Joseph Bambera said in the statement:
I wish to acknowledge how unsettling this is to me personally and to countless others, that yet again a priest has been involved in such inappropriate, immoral and illegal behaviour.
Meanwhile it is alleged that Jorge Juan Castro sexually assaulted female parishioners at Las Buenas Nuevas Church in Norwalk.

LA County investigators said in a written statement issued on Thursday that many of the victims are Spanish-speaking undocumented immigrants. The suspect allegedly told the victims if they reported him, he would have the them deported, while additionally threatening to expose them o public embarrassment and ridicule.

More than 20 women between the ages of 18 and 39 reported Castro to someone who summoned deputies, the investigators said. The assaults are believed to have happened between October 2004 and September 20012 while Castro was an associate pastor at Las Buenas Nuevas Church in Norwalk. Investigators added:
The suspect is also an associate pastor at a church in Riverside County, so authorities there have been notified of this arrest. There are no known victims in Riverside County.