Former Savannah Diocese Priest Convicted of Sex Crimes
By Andrew Davis
WJBT
September 23, 2013

http://www.wjbf.com/story/23505295/former-savannah-diocese-priest-convicted-of-sex-crimes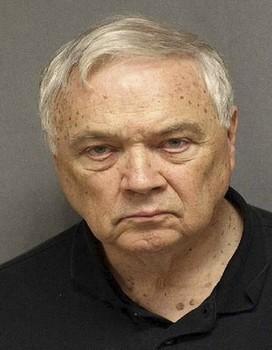 Fr. Robert Poandl was convicted of transportation of a minor across state lines for illicit purposes.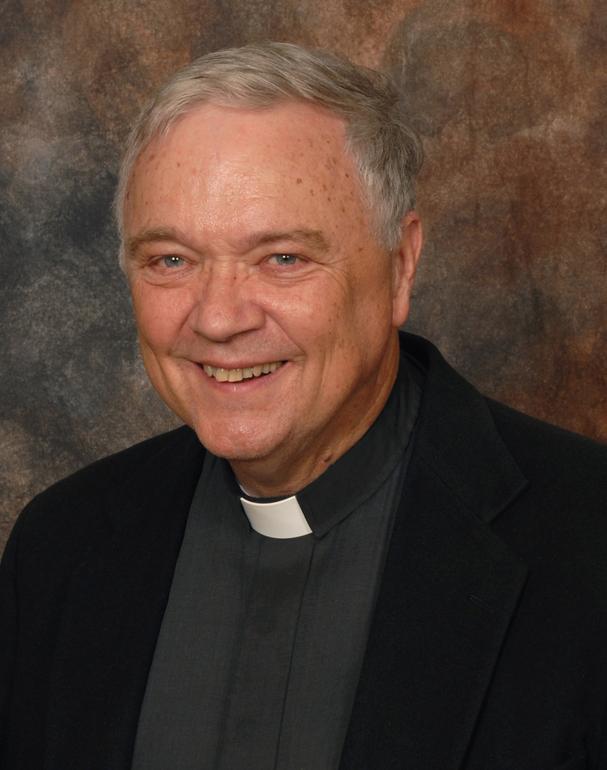 Father Robert Poandl worked in Pembroke, Sandhill and Claxton during his career



CINCINNATI, OHIO -

A former Savannah Diocese priest was convicted of sex charges in a Ohio Federal Court.

Fr. Robert Poandl was convicted of one count of transportation of a minor across state lines for illicit purposes.

The 72 year old priest now faces up to 10 years in prison for the crime.

Poandl was accused of molesting a 10 year old boy 22 years ago in a West Virginia rectory.

From 2010-2012 Father Poandl worked in churches in Claxton, Pembroke and Sandhill.

This was the 3rd person who has come forward claiming Father Robert Poandl molested him when the victim was just a boy.

In 2012, and for the second time in three years, Father Poandl was suspended from Georgia Catholic Parishes because of alleged child sex crimes.   

This isn't the first time questions have arose about the priest.

He was cleared of sexual abuse charges in West Virginia back in 2010.

David Clohessy, the St Louis Director of SNAP, the Survivor's Network of Those Abused by Priests offered this statement about the conviction:

It reads in part:

We are especially grateful to this brave victim and his family. Their courage to speak up, their wisdom to seek justice and their patience to endure delays has been heroic. Because of their compassion and determination, this dangerous predator will always be publicly known as a child molester.

We hope Fr. Poandl will be spending a long time behind bars away from innocent children. 

It's crucial that the justice system has accurate information about Fr. Poandl and his crimes so that he can be appropriately sentenced. So it's important that every single person who saw, suspected or suffered his crimes now come forward to prosecutors.

Church officials transferred Fr. Poandl roughly 30 times in 44 years (sometimes to the same location twice). He could well have victims spread far across the US. So we urge the bishops in every diocese where Fr. Poandl worked to aggressively reach out to others who may have been assaulted and may still be suffering in shame, silence and self-blame. This includes the dioceses of New Orleans LA, Atlanta GA, Tulsa OK, Savannah GA, Jackson, MS, and Harrisburg PA. So should Fr. Poandl's supervisors and colleagues at the Glenmary Home Missionaries.

We have a simple message to every current and former Catholic church employee and member: It's never too late to share what you know or suspect with law enforcement officials. It's up to us to pass on information. And it's up to police and prosecutors to determine what will help them further prosecute or imprison a criminal.

http://www.snapnetwork.org/oh_predator_priest_found_guilty_snap_responds

A statement from Father Chet Artysiewicz, the head of the Glenmary Home Missioners which Poandl is a member, reads in part:

"My heart breaks for all those who have been impacted by this tragic situation. This has been a long, painful experience. I respect and accept the decision of the 12 jurors. I and all the members of Glenmary Home Missioners have continually prayed that a just resolution would be reached.

Sexual abuse is a heinous crime. Eleven years ago, the U.S. bishops adopted the Charter for the Protection of Children and Young People and Essential Norms for dealing with clerics accused of child abuse. Since then, dioceses and religious orders—including Glenmary—have worked diligently to make sure the mistakes of the past are not repeated.

Glenmary has had a policy on sexual misconduct in place since 1988. The policy was revised in 2004 to reflect the current national standards for those who work with children.

I and Glenmary remain committed to doing all we can to make sure children and young people are safeguarded and that any report of sexual abuse, boundary violation or misconduct is addressed thoroughly and immediately. We remain vigilant to ensure that Glenmary missions and ministries are safe environments for all."

http://www.glenmary.org/site/epage/146541_919.htm

News 3 spoke to the Diocese of Savannah as well, they are aware of the allegations as well, but are letting Glenmary handle the investigation, and any comments.