A Response to Bill Donohue
By Kevin O'Brien
Waiting for Godot to Leave
September 25, 2013

http://thwordinc.blogspot.com/2013/09/a-response-to-bill-donohue.html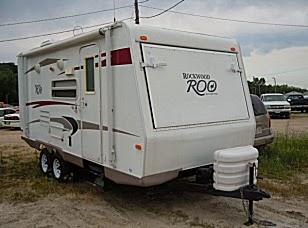 Fr. Wehmeyer's camper, where he molested at least two boys. He parked it permanently in his parish parking lot and would invite boys in, where he would give them alcohol and show them porn. But Bill Donohue says justice was served when the archdiocese did nothing about this. "Kudos to Archbishop Niendstedt for handling these matters with justice for all!" - Bill Donohue, a direct quote.



The other day, I referenced an article by Minnesota Public Radio in my post What Would You Do? regarding one of the most mishandled cases of abusing clergy since Bishop Finn and Father Ratigan.

And Bill Donohue has stepped into the fray, going so far as to giving "Kudos to Archbishop Nienstedt", the man who must take the administrative blame for the sexual abuse of two boys by Fr. Curtis Wehmeyer.  Kudos indeed.

Donohue's legalistic defense of the indefensible can be read here.

The best thing to be said for it is that it's short.  And he ends with a pointed challenge, which I will be so bold as to answer.  Or attempt to answer.

Donohue says ...
The burden is on those who disagree to say exactly what should be done in instances where there are no complainants.
Well, there were complaints in the Wehmeyer case, as anyone reading the MPR article will see, but Donohue plays fast and loose with the facts.  This is his M.O.

But he has pointed out that we should say "exactly what should be done" in cases like this.

Well, that may be a hard question, but let me try to answer it.

In this specific case, here are the facts ...


The molesting priest had a camper parked permanently on the lot of his parish
Little boys were being invited into that camper alone with the priest
The priest had been known to cruise gay hangouts looking for anonymous sex
The priest had been hitting on teen-aged boys in public places such as bookstores
Police had contacted the "Delegate for a Safe Environment" of the archdiocese about the priest, but the delegate had neglected to return their phone calls
The archdiocese had a large file on this priest and his troubled sexual behavior
The archdiocese knew that the mandated counseling the priest had undergone had been ineffective
The "Delegate for a Safe Environment" called a mother in the parish and told her it was HER responsibility to make sure her pastor observed "safe boundaries" with her boys; it was her fault people were complaining about how this man behaved toward her boys in public
The Chancellor of Canonical Affairs of the archdiocese insisted that this man not be made pastor of a parish because of his sexual acting out; the archbishop ignored this and apointed him pastor anyway
A memo shows that the archdiocese deliberately decided to keep these issues hidden from parishioners and potential victims and their parents
So, Bill Donohue, "exactly what should be done" in this case?

Hmmm.  That's a tough one.

Any suggestions from my readers?  Mr. Donohue needs some help.