Judge Won't Recuse Self in Archdiocese's Cemetery Trust Case
By Annysa Johnson
Milwaukee Journal Sentinel
October 1, 2013

http://www.jsonline.com/news/randa-refuses-to-recuse-himself-in-cemetery-trust-case-b99111326z1-226058141.html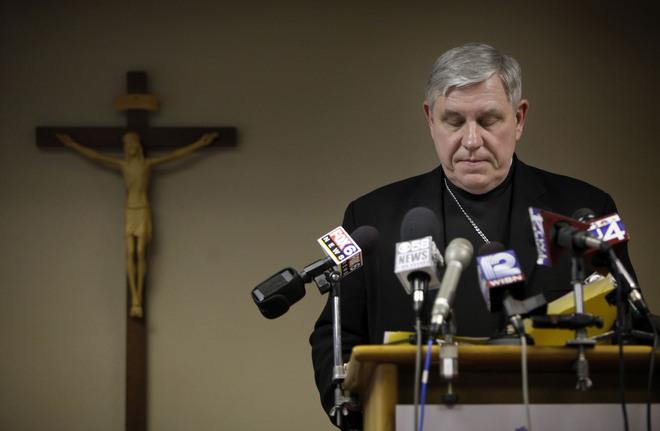 The Catholic Archdiocese of Milwaukee, which faces more than a dozen civil fraud lawsuits over its handling of clergy sex abuse cases, filed for Chapter 11 bankruptcy protection in January. As the case proceeds, we'll have updates, analysis, documents and more.



U.S. District Judge Rudolph T. Randa on Tuesday refused to recuse himself from a lawsuit involving the Archdiocese of Milwaukee's cemetery trust, calling the motion requesting that he do so a waste of time and judicial resources.

"The Seventh Circuit, if not the Supreme Court, will be the final word on the issues raised by the Cemetery Trust litigation," Randa said in the order explaining is decision. "The last thing this case needs is another decision by another lower court federal judge before it reaches the Seventh Circuit."

Randa's decision, in a lawsuit related to the Archdiocese of Milwaukee's bankruptcy, is in some ways moot. The case has already been sent to the Seventh Circuit for review.

At issue in the lawsuit is whether $50 million or more held by the archdiocese in the cemetery trust can be used to fund settlements with sex abuse victims who have filed claims in the archdiocese's bankruptcy.

Randa ruled in August that tapping any of that trust would substantially burden the archdiocese's free exercise of religion under the First Amendment and a 1993 law aimed at protecting religious freedom.

Lawyers for the creditors committee argued Randa had a financial interest in the bankruptcy because he had purchased his parents' crypts. Randa rejected that argument Tuesday.