Tentative Settlement Reached in Lawsuit Involving Kc Priest Convicted of Child Pornography
By Judy L. Thomas
The Kansas City Star
October 2, 2013

http://www.kansascity.com/2013/10/02/4524904/tentative-settlement-reached-in.html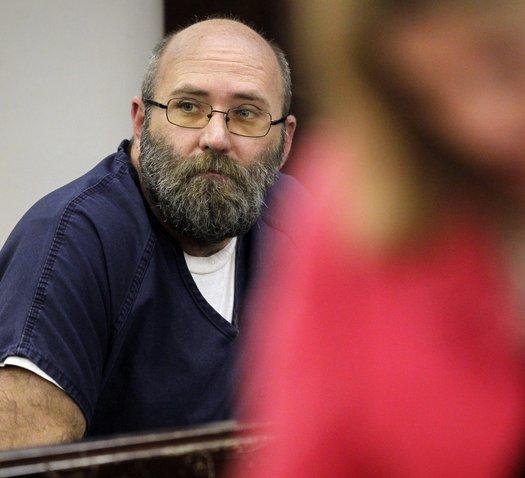 Shawn F. Ratigan



Days before the case was to go to trial, the Kansas City-St. Joseph Diocese has tentatively settled a second civil lawsuit involving a priest convicted of producing child pornography.

The lawsuit, filed in Jackson County Circuit Court against the diocese, the Rev. Shawn Ratigan and Bishop Robert Finn by a minor girl and her parents, was resolved this week, the attorney for the girl's family said Wednesday.

It is the third settlement involving allegations of sexual abuse by a priest in five months. The previous cases resulted in settlements totaling nearly $3 million.

"There's a tentative agreement, but we can't discuss any of the terms until the court approves the settlement because a minor is involved," said Rebecca Randles, the plaintiffs' attorney.

The lawsuit had been scheduled for trial next Monday. The trial has now been canceled, and a hearing on the settlement agreement is set for Oct. 25.

Diocesan spokesman Jack Smith said in an email that "there is a tentative resolution which must be confirmed by the court because it involves a minor."

"Until that happens we will not have a statement," he said.

The pornography scandal erupted in December 2010 after a computer technician discovered hundreds of lewd photos of young girls on Ratigan's laptop. A federal grand jury indicted Ratigan on 13 counts of production, attempted production and possession of child pornography involving five girls ranging in age from 2 to 9.

Ratigan pleaded guilty to five charges — one for each of the victims — and was sentenced last month to 50 years in prison. He still faces three charges of possession of child pornography in Clay County.

Last year, a Jackson County judge found Finn guilty of failing to report suspicions of child abuse after the discovery of the photographs, making him the highest-ranking U.S. Catholic cleric convicted in the church's decades-long child sexual abuse scandal. Finn was sentenced to two years of probation for the misdemeanor.

The civil suit settled this week was filed in August 2011 and alleged that Ratigan engaged a 9-year-old girl in sexually explicit conduct. It also said that Finn allowed Ratigan continued access to children even after learning of the disturbing images found on the priest's computer.

Randles said the plaintiff was one of the five victims cited in the federal criminal charges against Ratigan.

Ratigan, Finn and the diocese have been named as defendants in seven civil lawsuits involving the priest. Three cases are pending in Jackson County, one in Clay County and one in federal court. A federal lawsuit was settled in May for $600,000, and a second federal lawsuit was dismissed earlier this year.

In addition to the Ratigan cases, the diocese faces dozens of civil lawsuits alleging sexual abuse by other priests.

Also, a wrongful-death lawsuit was settled in July for $2.25 million with the parents of a boy who allegedly took his own life 30 years ago because of repeated sexual abuse by Monsignor Thomas J. O'Brien. That settlement came as jury selection was underway.