Diocese Suspends N.J. Priest at Center of Sexting Scandal
The Courier-Post
October 4, 2013

http://www.courierpostonline.com/article/20131004/NEWS01/310040051/Trenton-Diocese-suspends-priest-center-sexting-scandal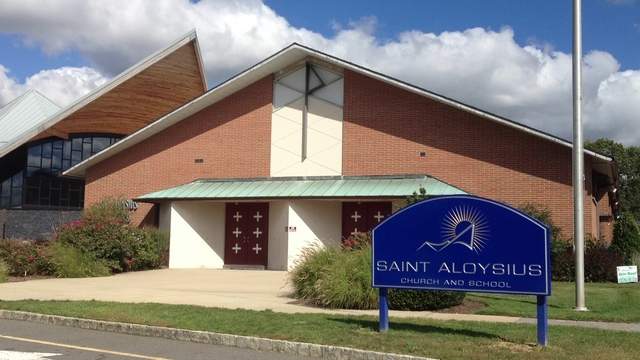 The Rev. Matthew Riedlinger served at St. Aloysius Church in Jackson until August 2012, when he entered counseling following complaints of inappropriate cell phone text conversations with other adults, according to church leadership. / AMANDA OGLESBY/STAFF PHOTO



A Catholic priest who once ministered at St. Aloysius Church has been suspended in the wake of a sexting scandal with a man who he reportedly thought was a 16-year-old boy.

The Diocese of Trenton announced Thursday that the Rev. Matthew Riedlinger, 30, was formally suspended by Bishop David M. O'Connell following news that Riedlinger was involved in sexual text message and online conversations that "clearly contravened his priestly vows," O'Connell said in a prepared statement.

Riedlinger recently took a leave of absence from the priesthood after people questioned his participation in another priest's funeral Mass that occurred weeks ago, church authorities said.

After taking public criticism Wednesday from the Survivors Network of those Abused by Priests, known as SNAP, O'Connell decried Riedlinger's actions as a "betrayal of trust and confidence" not only to the people hurt by the priest's sexual conversations but to the Catholic community.

Complaint in 2011

Diocese officials said after receiving the first complaint of Riedlinger's sexual conversations, he entered outpatient treatment. Timothy Schmalz, 23, of Washington complained about Riedlinger's sexual behavior to the diocese in 2011, saying the priest harrassed him, according to The Star-Ledger. Schmalz declined an interview with the Asbury Park Press.

After learning that Riedlinger's sexual conversations continued during treatment, the diocese removed him from St. Aloysius Church in August 2012 and admitted the priest into an inpatient treatment center, according to church leaders. At the same time, the diocese reported the matter to the Ocean County Prosecutor's Office.

"I had tried from the beginning to take concerted action, but also to get help for Father Riedlinger," O'Connell said. "But the more I have learned of his actions during and subsequent to outpatient and inpatient treatment, the more it has become clear that strong, resolute and permanent action must now be taken to protect others, particularly, our youth."

The bishop added: "Although given ample opportunity to atone for his actions and to get help for his problems, he has failed to do so."

O'Connell expressed "sadness and regret" to the parish of St. Aloysius and diocese for the "rumors and innuendo" surrounding Riedlinger's removal and behavior.

"Although I was restricted in what I could say at the time due to privacy constraints that I would respect for anyone, nevertheless, the parish community is especially due an apology for having been put through this ordeal," he said.

As a Catholic who believes in redemption, O'Connell said he would extend "pastoral, medical and psychological" help to Riedlinger.

The bishop urged anyone affected by Riedlinger's texting or online behavior to contact the diocese's Office of Child Protection, even if the person is an adult, at 888-296-2965.

O'Connell said all information about Riedlinger has been turned over to county prosecutors and the diocese will cooperate with any law enforcement investigation.

The Prosecutor's Office investigated the matter in August 2012. Schmalz, who first complained to the diocese in 2011, attempted to oust Riedlinger by pretending online to be a 16-year-old boy, according to The Star-Ledger. Schmalz then forwarded the conversations to the diocese.

Prosecutor's Office detectives concluded last year that the incident took place outside of Ocean County's jurisdiction, Prosecutor's Office spokesman Al Della Fave said earlier this week. The case has since been closed.

Judy Jones, SNAP's Midwest associate director, urged anyone who has had inappropriate conversations with Riedlinger to contact law enforcement authorities.

Riedlinger did not return an email for comment.