Copies of Hugo Priest's Alleged Porn Turned over to Police
By Emily Gurnon
Pioneer Press
October 5, 2013

http://www.twincities.com/crime/ci_24243417/hugo-man-gives-copy-priests-computer-hard-drive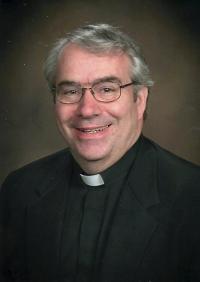 The Rev. Jonathan Shelley (Handout photo)



A Hugo man remembered this week that he had copied files from the Rev. Jonathan Shelley's hard drive and put them in his safe.

So, on Friday, nine years after he gave to the Roman Catholic Archdiocese of St. Paul and Minneapolis the hard drive containing pornographic images, Joe Ternus turned over the evidence to St. Paul police.

"I called Sgt. (William) Gillet, and he got back to me today, and he came up and took possession of those this afternoon," Ternus said.

Police spokesman Howie Padilla confirmed that "an individual did give us new information" Friday afternoon.

"Whether that new information warrants reopening that investigation remains to be determined," Padilla said.

Disclosures emerged Thursday about Shelley's computer after an archdiocese attorney presented in court police reports regarding an investigation of the priest.

St. Paul police got involved after an archdiocese official notified the Ramsey County attorney's office. That official, Jennifer Haselberger, said she resigned as chancellor for canonical affairs April 30 because the church was not acting on her concerns regarding Shelley and another priest, Curtis Wehmeyer. Wehmeyer was sentenced to prison this year on child pornography and child sex abuse charges.

Haselberger told police she had seen an investigator's report that child porn images were on Shelley's hard drive. But discs turned over to police contained only adult pornography. On Sunday, St. Paul police closed their investigation for lack of evidence

Shelley, 52, of Minneapolis denies he had child pornography on the computer, said his attorney, Paul Engh.

Ternus said his father obtained the computer for his children from a house he owned that in 2004 was being used as the rectory for St. Jude of the Lake Church in Mahtomedi. Shelley was the last pastor to live in the house, which was scheduled for demolition.

Ternus said he looked over the computer before it was given to his children.

"A link on the desktop was the first thing I found -- it was a dial-up link for adult content," Ternus said. "My radar went way off."

He looked further, searching for jpeg picture files.

"And boom, there was a ton of stuff," he said.

He said he looked at only a half-dozen of the images, but he estimated there were thousands.

"What I saw," he said, "was enough to want to get the church involved."

None of what Ternus saw was child pornography, he said.

The family, who belonged to the St. Jude parish, called an attorney, who contacted the archdiocese, Ternus said.

Kevin McDonough, who at the time was vicar general, the archbishop's top deputy, met with Ternus, his sister, his parents, their attorney friend and trustees of St. Jude.

Several days later, a private investigator hired by the archdiocese contacted him.

"He told me to bring (the hard drive) to my office that day, and that I was going to turn it over," Ternus said.

He said the investigator's attitude was bullying and that raised his hackles. That's when he decided to make copies of the data files.

"I wanted to make sure this got handled right," he said.

"I was absolutely enraged at that point that a parish priest had this on a computer in the first place. And (because) the feeling I had in that meeting was that he wasn't going to be prosecuted, but he was going to be treated and whatever else."

Engh confirmed that Shelley had been "evaluated by the church" after the incident, but he said he did not know where the evaluation took place.

After Ternus turned over the computer to the archdiocese in 2004, Shelley was removed from St. Jude of the Lake and assigned to a church in Jordan in 2005. From there, he went to St. Stephen's in Minneapolis and, in 2008, to St. John the Baptist in Hugo.

He took a sabbatical when the church merged with the Church of St. Genevieve in Centerville in June 2012 and was placed on leave last March during the St. Paul police investigation.

Haselberger, the former archdiocese official, told police she saw reports from the private investigative firm Richard Setter & Associates that said the images included those of a young boy performing oral sex on another male.

Engh said there was no child porn on his client's computer. "It's not great that he had adult stuff, but that's not a crime."

An attorney for the archdiocese, Tom Wieser, submitted Gillet's police reports on the Shelley investigation to a Ramsey County judge and to attorney Jeff Anderson on Thursday in another case.

Washington County Attorney Pete Orput said Friday that he has told two of his investigators to stand by in case further information emerges.

In response to questions from reporters about the Shelley case, the archdiocese released a statement. It said, in part:

"Over the past few days, there have been multiple media reports concerning the conduct of a number of priests going back many years. Unfortunately, these reports are incomplete and leave a false impression about the commitment of the archdiocese to identify and address misconduct by priests. It is critical to understand that our standard is zero tolerance for sexual abuse of a minor or vulnerable adult and absolute accountability."

The archdiocese has formed a "special task force" to review policies and practices. Its findings will be released publicly, the statement said.

"We are deeply sorry for any harm that has come from clergy misconduct. Eliminating any form of abuse is the highest priority for the archdiocese. Our record is not perfect, but we have made great progress, and we are determined to do whatever is necessary to eliminate this problem," the statement said.

Emily Gurnon can be reached at 651-228-5522. Follow her at twitter.com/emilygurnon.