Texas Town Now Houses 1st Convicted Pedophile Priest
USA Today
October 5, 2013

http://www.usatoday.com/story/news/nation/2013/10/05/gilbert-gauthe-catholic-priest-now/2926823/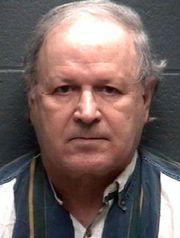 Gilbert Gauthe in a 2010 mugshot



Church abuse case haunts lawyer who defended priest

SAN LEON, Texas — Pedophile Gilbert Gauthe sought shelter and found it here.

At 68, the former priest convicted in the first sex-abuse case against the Catholic Church is, by his own account, suffering from cancer. He is a registered sex offender and between jobs. His former protector, Judge Henry Politz of the U.S. 5th Circuit Court of Appeals, is dead.

Any supplemental source of income that Gauthe may have is unknown. The Very Rev. Msgr. Richard R. Greene, spokesman for the the Diocese of Lafayette, La., where he committed his crimes said Gauthe receives no money from that diocese or from any other branch of the church.

Gauthe's status as a cleric also is unclear. Greene said he believed Gauthe had been removed from the priesthood, laicized in church terms. But the diocese has no record of that and Gauthe's name does not appear among the more than 300 U.S. priests who have been laicized since 1985.

Whether a priest or layman, however he supports himself, life for Gauthe may be more difficult now than it was inside prison walls.

Seeking to avoid exposure and publicity, he has withdrawn to the farthest point in Trinity Bay, just south of the Houston Ship Channel.

There sits San Leon, a tiny, fishing community of about 5,000 residents. The town is known primarily for Gilhooley's, a rough-and-tumble bar and restaurant that draws praise for its smoked oysters.

However, San Leon has another distinction. It houses an impressive number of registered sex offenders. According to the Texas Department of Public Safety, 61 registered sex offenders now live in San Leon, a ratio of 155.89 offenders per 10,000 residents.

That is more than 10 times the most-oft-cited national average of 14.08 offenders per 10,000 residents, more than any other town in Galveston County.

"All the rest of the towns have ordinances that make it hard for them to live there," said Galveston County Sheriff's Deputy Cassandra Lopez, who is in charge of the sex offender registry.

"San Leon is unincorporated. There are no ordinances, and the housing is less expensive," she said. "It's easier for them there."

In San Leon, Gauthe found obscurity. At the far end of the community, along 3rd Street, sits a house so overgrown by foliage that it is almost invisible from the street.

Around the side of that house, extending about 20 yards, is a paver-stoned walkway, so choked with growth that anyone traveling it must part the flowers, fronds and vines to see.

Finally, at the end of the walkway is a steep, narrow stairway that leads to a tiny, second-story apartment, Gauthe's home.

An early morning knock was answered. The door opened slightly and a gaunt face, framed by tousled graying hair appeared.

Gauthe seemed puzzled, slightly confused, a man who rarely sees visitors.

"I don't want to be part of any story," he said. "I try to live a secluded life. I don't see many people.

"I'm battling prostate and bladder cancer.

"Every time one of these stories comes out I lose my place to live and my job.

"I'm sorry. I don't want to participate."

He closed the door softly, not rudely, but with finality.

A deadbolt clicked, and Gilbert Gauthe retreated to whatever pleasure or pain his life holds, alone.

Evan Moore, city editor at the (Opelousas, La.) Daily World, previously covered the Gauthe case extensively for the Houston Chronicle.