Trenton Bishop's Irresponsible Silence: Editorial
The Star-Ledger
October 7, 2013

http://blog.nj.com/njv_editorial_page/2013/10/trenton_bishops_irresponsible.html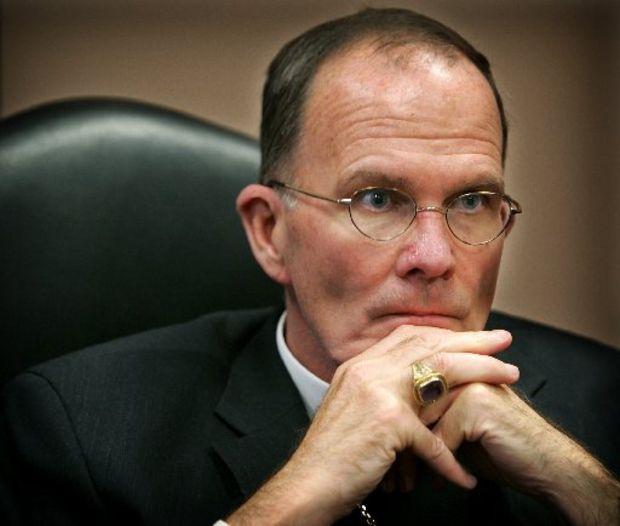 Trenton Bishop David M. O'Connell, seen here in 2010, has suspended the Rev. Matthew Riedlinger from the priesthood.



How can Catholic bishops still bumble their way through cases of priests' sex abuse? How can Trenton Bishop David M. O'Connell justify his long silence before telling a Monmouth County parish of accusations against a young pastor?

On Thursday, the bishop suspended the Rev. Matthew Riedlinger, former assistant pastor at Jackson's St. Aloysius Church — only days after The Star-Ledger's Mark Mueller revealed the 30-year-old's history of sex-charged chats with young men.

But O'Connell kept the secret from parishioners for two years — even as Riedlinger continued to work with kids.

Certainly, the Riedlinger affair isn't the worst example of irresponsibility in New Jersey's Catholic hierarchy. There's no evidence, for starters, that Riedlinger's dirty talk ever morphed into sexual activity.

Here's what O'Connell knew and did:

In fall 2011, two Catholic University students told O'Connell that Riedlinger peppered them with sexual chatter while he was a seminarian there. The bishop sent Riedlinger to outpatient therapy, the diocese said, and gave him "a talking-to." But he was soon back at St. Aloysius, teaching religion classes, including sex ed, to middle-schoolers.

That lasted until the next summer, in 2012, when the same college students — frustrated by O'Connell's kid-gloves discipline — lured Riedlinger into a "sexting" sting with a fake 16-year-old boy. They collected 1,200 messages between Riedlinger and the "teen," covering porn, sex and mutual masturbation. Several times, Riedlinger sought face-to-face meet-ups.

Confronted with that evidence, O'Connell finally exiled the priest. Prosecutors also were called; no charges were filed.

Still another year would pass until last month — with a Star-Ledger report looming — before the bishop came clean. On Thursday, O'Connell finally suspended Riedlinger and apologized to parishioners.

The attitude that predators be treated privately, like victims, must end. When Catholic bishops met in 2002 to confront the church's sex-abuse crisis, transparency was a bedrock principle. Years later, scandals are still whitewashed with secrecy and concerns for potential molesters' confidentiality.

O'Connell was too slow to act and even slower to communicate. The bishop's long silence ignored the likelihood of more victims in Riedlinger's past, and gave him time to seek out new prey.