Catholic Church Accused of Coercion and Cover-up of Kiddie Porn Found on a Priest's Computer
By Barry Duke
The Freethinker
October 8, 2013

http://freethinker.co.uk/2013/10/08/catholic-church-accused-of-coercion-and-cover-up-of-kiddie-porn-found-on-a-priests-computer/

BACK in 2004, a computer that belonged to a Catholic priest, Fr Jonathan Shelley, wound up in the possession of a Minnesota man called Joe Ternus.

Termus's father got the computer from a house he that he owned at that time. It was being used as the rectory and Shelley was the last pastor to live in the house, which was scheduled for demolition.Ternus was given the computer by his dad, and was about to pass it onto his kids. But before doing so, he wanted to see what was on it.

A link on the desktop was the first thing I found – it was a dial-up link for adult content. My radar went way off.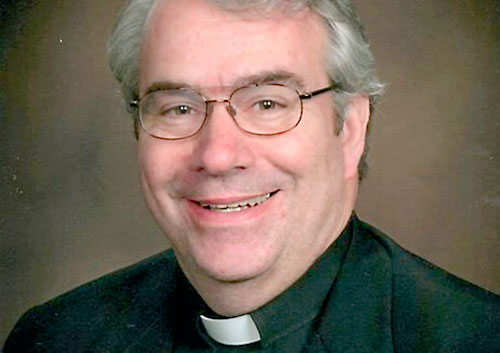 Porn priest Fr Shelley



He looked further, searching for photo files.

And boom, there was a ton of stuff.

He said he looked at only a half-dozen of the porno images, but he estimated there were thousands of them.

What I saw was enough to want to get the church involved.

The family, who belonged to the St Jude parish, called an attorney, who contacted the archdiocese. Several days later, a private investigator hired by the archdiocese contacted him.

He told me to bring (the hard drive) to my office that day, and that I WAS going to turn it over.

He said the investigator's attitude was bullying and that raised his hackles. He also he suspected that no action would be taken against the priest.

I was absolutely enraged at that point that a parish priest had this on a computer in the first place.

Ternus's concerns over a cover-up were well-founded. The moment the Church got its hands on the computer, it was hidden away in a vault.

The matter came dramatically to light last week when the Archdiocese of St Paul and Minneapolis was accused of withholding from police images of child pornography that were allegedly on the priest's laptop – and immediately the second-in-charge at the archdiocese, Fr Peter Laird, who was its vicar general and moderator of the Curia, resigned.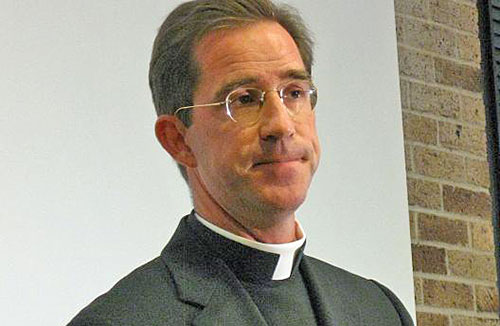 Fr Peter Laird



According to a police report released in court during a separate matter involving child-sex charges, Laird appears to have had a role in keeping the information suppressed.

About 2,300 images had been found, according to the police report, but a forensics expert hired by the archdiocese said he was:

Instructed to view only some of the (computer's) contents.

Shelley was pastor at St John the Baptist Church in Hugo, Minnesota until mid-2012, when he was placed on sabbatical, then on leave a few months later.

The archdiocese for several years continued to assign him to parish duties that put him around children. Last week police said Shelley was not likely to be charged with a crime because evidence no longer exists. The report said police were told the computer was destroyed, and additional images appear to have gone missing.

In resigning, Laird said:

I am hopeful that my decision to step aside at this time, along with the formation of a new task force, can help repair the trust of many, especially the victims of abuse.

A statement from the archdiocese said Laird's resignation:

Was his decision alone. He did nothing improper.

Laird will stay on with the archdiocese in various roles.

Fr Kevin McDonough, then vicar general, first gave the order to place the computer and its contents in a vault, police said. They added that the official who was given that order, Chancellor Jennifer Haselberger, balked at it and later resigned.

St Paul police got involved after Haselberger said she resigned as chancellor for canonical affairs because the Church was not acting on her concerns regarding Shelley and another priest, Curtis Wehmeyer, who was sentenced to prison this year on child pornography and child sex abuse charges.

Haselberger told police she had seen an investigator's report that child porn images were on Shelley's hard drive. The images included those of a young boy performing oral sex on another male.

But discs turned over to police contained only adult pornography.

However, Ternus suddenly remembered last week that he had copied files from Shelley's hard drive and put them in his safe – and last Friday, nine years after he was ordered to turn the computer over to the church, Joe Ternus handed over the evidence to St Paul police.

I called Sgt (William) Gillet, and he got back to me today, and he came up and took possession of those this afternoon.

Police spokesman Howie Padilla confirmed that:

An individual did give us new information.