Philly D.a.: Charges to Be Withdrawn against Former Priest Robert Brennan
The CBS Philly
October 23, 2013

http://philadelphia.cbslocal.com/2013/10/23/philly-d-a-charges-withdrawn-against-former-priest-robert-brennan/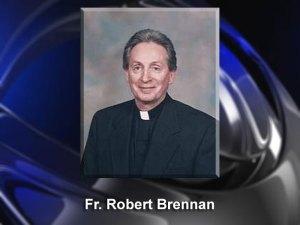 Fr. Robert Brennan



PHILADELPHIA (CBS)– Philadelphia District Attorney Seth Williams announced charges will be withdrawn against former Philadelphia priest Robert Brennan.

The alleged victim,26-year-old Sean McIlmail, who had brought the charges against Brennan died unexpectedly last week of an accidental drug overdose.

Seth Williams released a statement saying, "Before announcing the status of the case against Robert L. Brennan, I would like to take a moment to again express my respect and gratitude to the victim in this case, 26-year-old Sean McIlmail. The sentiment that I expressed last week when it was discovered that Sean had unexpectedly passed away are the only words that I can find to say again today. The decades long demons and scars that Sean endured ended when he was found dead by Philadelphia Police Detectives.  I can not say enough about the bravery Sean displayed in coming forward to bring these crimes to light.  His courage should serve as an inspiration to us all."

The Philadelphia District Attorney's Office will be withdrawing the charges against Robert L. Brennan at his next court listing which is scheduled for November 14, 2013.

Brennan is out on bail, and according to his attorney is currently in Maryland.