Ex-priest Accused of Molestation Now out on Bail
Daily World
October 31, 2013

http://www.dailyworld.com/viewart/20131031/NEWS01/310310010/Ex-priest-accused-molestation-now-out-bail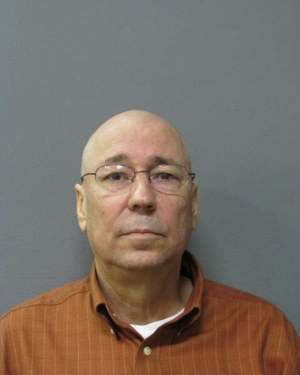 Mark Anthony Broussard The 57-year-old walked out of jail Monday on a $1.5 million cash bond.



A former Calcasieu Parish priest accused of molesting young parishioners is out of jail on bond.

Mark Anthony Broussard, 57, walked out of the Calcasieu Correctional Center Monday on a $1.5 million cash bond.

Broussard is accused of molesting boys while a priest in Calcasieu Parish between 1986 and 1991. Broussard served at Our Lady Queen of Heaven and St. Henry Catholic Church. He also served at St. Eugene in Cameron Parish.

He is charged with five counts of sexual abuse — two counts of aggravated rape, one count of aggravated oral sexual battery, one count of oral sexual battery and one count of molestation of a juvenile.

Broussard had been held at the Calcasieu jail since his March 2012 arrest.

Defense attorney Tom Lorenzi asked Judge David Ritchie in May to reduce Broussard's bond from $3.42 million to $200,000, an amount Broussard's family could make.

Ritchie declined to do so — increasing the amounts on some counts — but did lower the total bond amount to $1.5 million to reflect Broussard's charges.

Lorenzi said Broussard's family came up with the money after attending a family wedding.

Broussard was originally charged with 224 counts of child sexual abuse, but 30 of the charges involving one of the boys were too old to prosecute. The five remaining counts "encompass" the rest of the charges involving the other two boys, prosecutor Cynthia Killingsworth said in May.

Previously, the Diocese of Lake Charles released a statement, saying that in December 2011, "the diocese received credible allegations regarding the activities Broussard and immediately reported the allegations to the District Attorney and Sheriff."

The diocese declined further comment.