Another Accuser Names Grammond
Catholic Sentinel
November 1, 2013

http://www.catholicsentinel.org/main.asp?SectionID=2&SubSectionID=35&ArticleID=22843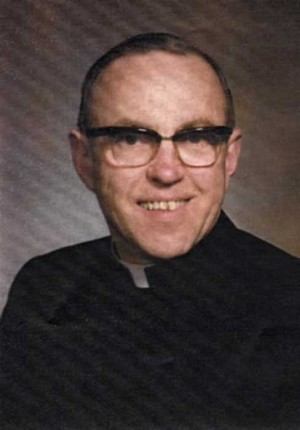 Maurice Grammond when he was still a priest.



Another alleged victim of the late Maurice Grammond has filed suit against the Archdiocese of Portland.

The plaintiff, a 47-year-old resident of Washington County, is seeking $6.3 million for sexual abuse he says occurred when he was a boy at Our Lady of Victory Parish in Seaside. The archdiocese and its insurers have already paid out more than $33 million to 54 accusers of the defrocked priest, who died in 2002 in a Gresham Alzheimer's unit.

Kristian Roggendorf, attorney for the plaintiff, says the archdiocese in the 1970s could have spared his client, who claims the priest took advantage when offering comfort after a fire destroyed the boy's home.

The plaintiff says he suppressed memories of the abuse, struggled through two decades of drug addiction and was imprisoned many times. Seeing a photo of Grammond sparked memories of about 20 instances sexual molestation and rape, the lawsuit said.

Bud Bunce, spokesman for the archdiocese, says the archdiocese learned about the pending litigation a month ago. Bunce says itís difficult to know what happened so many years ago, but that the archdiocese intends to "handle this lawsuit carefully with the expectation that justice will be done."

Oregon law allows victims to sue for childhood abuse until they reach age 40, or until five years after they realize the abuse has damaged them, whichever is later.

When its bankruptcy closed in 2007, the archdiocese set aside money for accusers who remembered their abuse after a 2005 deadline.