Joseph T. Herp, Ex-priest Accused of Abuse, Dies at 67
The Courier-Journal
November 1, 2013

http://www.courier-journal.com/article/20131101/NEWS01/311010059/Joseph-T-Herp-ex-priest-accused-abuse-dies-67?nclick_check=1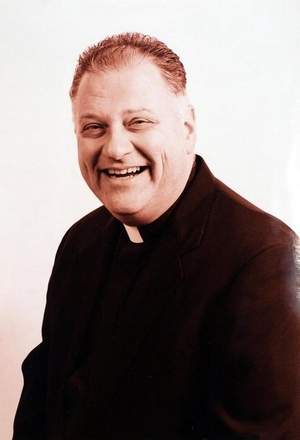 Joseph T. Herp / Copyright 2002 The Courier-Journal



Joseph T. Herp, a former priest who was removed from the ministry after the Archdiocese of Louisville confirmed allegations of sexual abuse against him, died Oct. 25, according to an obituary notice.

He was 67.

Herp resigned as pastor of St. Leonard Church in Louisville in May 2002 after the archdiocese received a complaint against him.

Church leaders had been aware of previous complaints against Herp years earlier and had kept him in ministry without notifying the public. Herp's removal in 2002 came amid a groundswell of revelations of past sexual abuse by priests nationwide, prodding bishops to approve a new policy barring abusers from any ministry.

The Vatican dismissed Herp from the priesthood in 2005.

"The archdiocese extends its sympathy to Joseph Herp's family," said a statement from the archdiocese. "In praying for the repose of his soul, we also pray for continued healing for his victims and for all victims of sexual abuse."

Herp was the subject of four lawsuits against the Archdiocese of Louisville, three of them later settled and one dismissed because it was filed too late under the statute of limitations.

The lawsuits were part of a wave of litigation in 2002 and 2003 charging the archdiocese with covering up sexual abuse by dozens of priests and others associated with the church. It ultimately led to a $25.7 million settlement between the archdiocese and 243 plaintiffs and smaller, separate settlements with others.

Herp never faced criminal charges. Police investigated claims against Herp in 1988 and 1990, when he was Louisville police chaplain, but did not bring charges. Herp did not comment publicly about the allegations.

According to a brief obituary, arrangements were handled by Ratterman and Sons on Bardstown Road. The obituary did not mention any survivors or biographical information.