Catholic High School Staff Member Fired over Alleged Porn Report
By Laura McCallister, Multimedia Producer
KCTV
November 8, 2013

http://www.kctv5.com/story/23910055/police-investigating-alleged-porn-incident-at-catholic-high-school

[with video]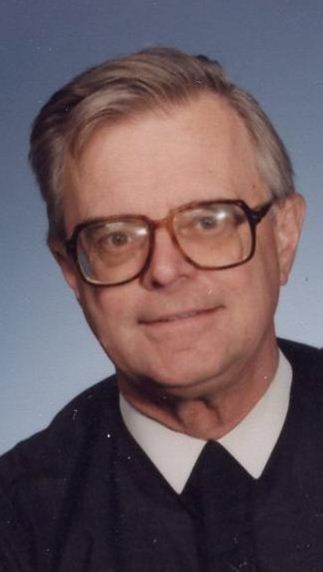 Brother Richard Geimer



Police are investigating an alleged porn report at a local Catholic high school.

Kansas City police said they have opened an investigation after a report of porn found on a computer at Archbishop O'Hara High School. The school is located near James A Reed Road and East 90th Terrace.

A note was sent to parents explaining that the school's principal, John O'Connor, was told on Monday about a photo that is suspicious and sexual in nature on Brother Richard Geimer's computer.

School officials said a female student used the staff member's computer to print something and she noticed a lewd picture on it. She told her mother who then contacted the school.

Police went to the school, retrieved the computer belonging to Geimer and are investigating.

O'Connor said he initially placed Geimer on administrative leave and notified police. Officials with the school and the Diocese of Kansas City - St. Joseph then decided to fire Geimer.

Below is the letter sent home to parents:

"Dear Archbishop O'Hara Parents,

"On Monday, November 4th, I became aware of a suspicious photographic file on Brother Richard Geimer's computer. That day he was placed on administrative leave, he left the property, and the police were notified. On November 5th, the police were on site; his computer was reviewed and taken by authorities.

"Based upon information we know ourselves and what was provided by the police, there is no reason to believe the suspicious file involved O'Hara students. At this point, the investigation is in the hands of civil authorities. With the investigation pending, I will not be able to disclose further information regarding particulars of the allegation at this point.

"At the same time, with the information we did know, Bishop Robert Finn, Superintendent Dan Peters and I determined that there was sufficient cause to permanently terminate Brother Geimer's employment at O'Hara and any association with the Diocese of Kansas City- St. Joseph. That termination was effective November 5th.

"The purpose of this email is to communicate openly with you and to encourage continued open communication between us. I'm sorry to have to contact you via email, but I want you to know about this matter as soon as possible.

"This is a great sorrow to me as I know it is to you. As I receive more information from investigating authorities, I will pass it along to you. I know your first concern must be the safety of your children at O'Hara. Be assured it is and will continue to be my first concern as well.

"We strongly encourage any of you who may have information regarding inappropriate behavior by Brother Geimer or any person to contact the Missouri Child Abuse Hotline at 1.800.392.3738 if the victim is currently a minor, and the police. Once you have notified civil authorities, please contact the Independent Ombudsman Jenifer Valenti at 816.812.2500 or JeniferValenti@att.net. You may visit the diocesan web page on reporting abuse for further information on reporting suspected abuse."

No charges have been filed at this time.