Michael Fugee, Ex-Colts Neck Priest, Agrees to Leave Priesthood
The Asbury Park Press
November 09, 2013

http://www.app.com/viewart/20131108/NJNEWS14/311080121/Michael-Fugee-ex-Colts-Neck-priest-agrees-leave-priesthood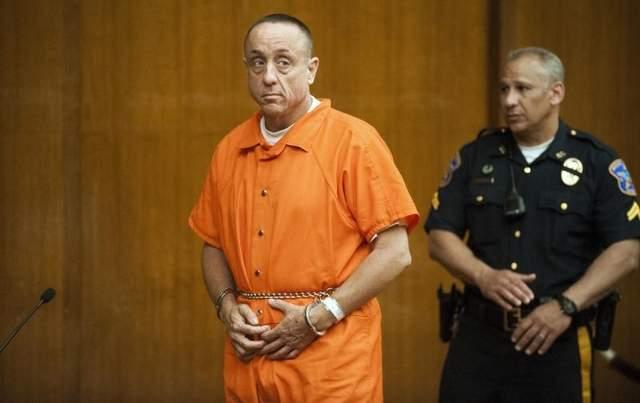 Michael Fugee, who formerly served children and adults at St. Mary's Church in Colts Neck.



Documents via The Star-Ledger

• Read the consent order

• Read the prosecutor's press release

• Read the archdiocese's response

• Read Michael Fugee's confession to police.]

NEWARK — In a rare agreement with prosecutors, an ex-priest who worked in Colts Neck agreed to leave the priesthood after admitting to violating a court order barring him from unsupervised contact with minors.

Michael Fugee has agreed to seek laicization from the Roman Catholic Church as part of settling charges with the Bergen County Prosecutor's Office.

Fugee, who served adults and children at St. Mary's Church in Colts Neck, resigned from the Archdiocese of Newark in May. Prosecutors charged him with flouting a 2007 agreement that allowed him to return to ministry after being convicted on charges that he fondled a boy.

On Friday, Bergen County Prosecutor John Molinelli slammed the archdiocese for not properly monitoring Fugee after he returned to the priesthood.

"It has not appeared that the Archdiocese made any significant effort to adhere to the terms" of the agreement, Molinelli said in a statement. Molinelli said he and others "no longer have confidence" in the archdiocese's ability to honor its terms.

The crux of the agreement was that Fugee refrain from having unsupervised contact with minors. Despite this, Fugee became a fixture at St. Mary's in Colts Neck, church youth group, traveling with teenagers and hearing confessions. The archdiocese said it did not know Fugee was spending time at the church, which is in a neighboring diocese.

The Rev. Thomas J. Triggs stepped down days after Fugee as pastor of St. Mary's, and Bishop David M. O'Connell in the Diocese of Trenton accepted the resignation.

Lay youth group ministers Michael and Amy Lenehan also stepped down at the Colts Neck parish when Triggs left. The Lenehans are friends of Fugee, according to reports.

In addition to requiring that Fugee asked to be laicized, a rare prosecutorial move because it involves petitioning to the Vatican, Molinelli put a plethora of restrictions on Fugee.

Fugee will be barred from holding any job or volunteer position involving children and from unsupervised contact with children under 18. He must give his address and employment information to the prosecutor's office each year and cannot present himself as a priest or spiritual adviser. Fugee must release his medical and psychological records to the prosecutor.

"The Archdiocese did not violate the terms of the Fugee Memorandum of Understanding," archdiocesan spokesman James Goodness said in a statement, "and never authorized or condoned Fugee's unauthorized actions that led to the Prosecutor's investigation."

Goodness said the archdiocese was "quite frankly stunned that the Prosecutor would even suggest, much less state outright, that the Archdiocese 'did not nor would ever obtain' laicization of Michael Fugee, since there is direct evidence as well as Grand Jury testimony by the Archbishop that he had begun setting the preliminary groundwork for laicization."

In the prior case, Fugee confessed to police that while wrestling with a teenage boy he "grabbed his crotch" and was sexually excited.

Fugee's lawyers said the confession was coerced, but a jury convicted him of aggravated criminal assault in 2003.

The conviction was thrown out after courts revised jury instructions tied to a procedural aspect of the case. Rather than retry Fugee, prosecutors entered into the agreement.