Delaware Jury Awards NJ Man $2.4 Million in Suit against Marist Brother
By Sean O'Sullivan
News Journal
November 18, 2013

http://www.delawareonline.com/article/20131118/NEWS01/311180082/Delaware-federal-jury-deliberates-unusual-clergy-sex-abuse-case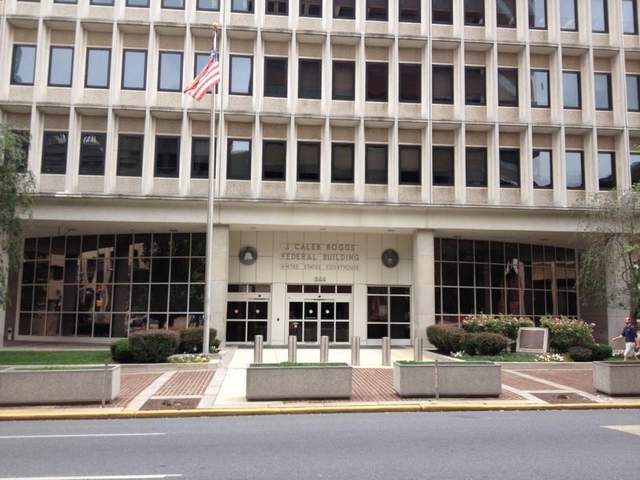 Delaware Federal Courthouse / SEAN O'SULLIVAN/THE NEWS JOURNAL



A federal jury today awarded $2.4 million to a New Jersey man who was repeatedly sexually abused by a Marist brother 36 years ago.

Brian Elliott, 44, of Cedar Knolls, testified that Brother Damian Galligan sexually abused him starting in 1977, when he was 8 years old, until he was 14.

Two of those hundreds, if not thousands, of incidents of abuse occurred in Delaware in the summer of 1981 when Galligan took the young Elliott on a trip to visit Washington D.C., which is what brings the case to the U.S. District Court in Delaware.

Galligan did not appear in court and did not have anyone there to represent him. The jury took about 90 minutes to decide that Elliott deserved $1.4 million in compensatory damages and $1 million in punitive damages.

The ruling, however, was largely symbolic in that neither Elliott nor his attorney Raeann Warner believe Galligan have any significant assets to pay.

However, Elliott said he thought the verdict was still an "extremely important symbol" and one that will help him going forward.

"One of the steps is done," he said, adding he was also relieved that it is now over.

The case is one of the last of the wave of lawsuits filed after the Delaware Child Victim Act was passed in 2007 which involve residents of other states who are not able to sue their abusers for acts committed against them when they were children in their home state but allege some part of their abuse happened in Delaware.

While Galligan did not appear in person today, he did make s brief appearance before the jury via a video deposition taken in 2012 in St. Louis, where Galligan is living at a retirement home.

In the video clip, the white-haired Galligan, wearing glasses, a beige shirt and a gold cross around his neck, complains of failing health and says he feels "sorry for Brian and the problems he had incurred."

Asked directly if he admits he sexually abused Brian, Galligan responded, "Yes, I do."

He also admitted he abused many other boys but said he could not remember how many or who the first one was.

He said he now recognizes what he did was wrong and a crime but he said he did not think so at the time he committed the acts.

Elliott testified that his grandmother, who attended church at the parish that Galligan worked at in New York City, first introduced him to the family in 1976 and soon became close with them.

Elliott said Galligan would regularly come over for dinner on Sundays and showering him with attention and gifts.

Sometime in 1977, Galligan obtained the permission of Elliott's parents to take him out on weekends. Elliott said the improper behavior began almost immediately with Galligan insisting on taking a shower with him and ritually undressing and cleaning him, where he would inappropriately touch and fondle him.

Over the years, Elliott said Galligan became bolder and more aggressive, telling Elliott that what they were doing was "normal" and "part of God's plan."

He testified that the abuse ended when he was 14 and after Galligan spent a weekend at their home where he sexually abused Elliott. His mother discovered a stained T-shirt Galligan had left behind and Elliott told her what happened.

Elliott said his mother wrote a letter to Galligan and "we never heard from him again."

"I've never seen him since," Elliott said, adding he was "frustrated" that Galligan did not appear in court to answer for what he had done.

A medical expert testified that Elliott continues to suffer severe post-traumatic stress disorder as a result of the abuse leading to alcohol abuse and an inability to maintain a stable relationship. Elliott has been married and divorced twice.

A second victim of Galligan, Dr. Peter Marghella, also testified about the abuse he suffered as a child at the hands of Galligan via videotape.

Elliott and Warner hope that on appeal they will be able to revive Elliott's claims against the Marist order and against the New York Archdiocese.