Former Blair Priest Found Guilty of Sexually Abusing Minor
Pilot-Tribune & Enterprise
November 22, 2013

http://www.enterprisepub.com/news/former-blair-priest-found-guilty-of-sexually-abusing-minor/article_8691964a-53c9-11e3-aa28-0019bb30f31a.html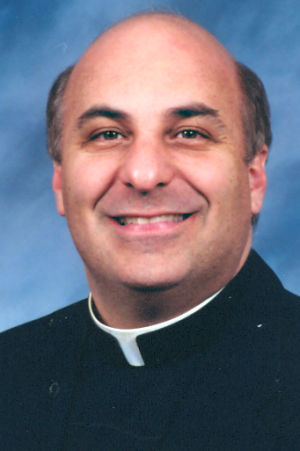 The Rev. Alfred Salanitro, who led the St. Francis Borgia Catholic Church in Blair for five years, can no longer serve as a priest after the archdiocese found him guilty of sexual abuse of a minor. The abuse occurred from 1991 to 1994



Staff reports

The Archdiocese of Omaha has dismissed Father Al Salanitro from the clerical state after an administrative penal process, according to a news release. He is prohibited from all priestly functions and ministries and can never again serve as a priest anywhere in the Church.

Salanitro served St. Francis Borgia Catholic Church in Blair for five years in the early 2000s.

In December 2011, a Carter Lake, Iowa man reported he was sexually abused by Salanitro from 1991 to 1994, beginning when he was 11 years old. Salanitro was associate pastor of Holy Cross Parish during that time.

The archdiocese notified law enforcement officials of the allegation. Archbishop George Lucas placed Salanitro on administrative leave from his assignment as pastor of St. Bernadette Parish in Bellevue pending the outcome of a preliminary investigation. Salanitro denied the allegations.

On Friday, Salanitro was dismissed from the clerical state, which means he has been returned to the lay state.

Lucas and the Archdiocesan Review Board, an 11-member volunteer board of childcare experts, law enforcement officials, attorneys, clergy and mental health professionals, concluded after a thorough investigation that the evidence met the Church's minimum standard for a credible allegation, the news release said. The investigation also identified two additional adult males who claimed they were also sexually abused by Salanitro when they were teenagers. The archdiocese reported the allegations to law enforcement officials.

Salanitro's case was forwarded to the Congregation for the Doctrine of the Faith (CDF) in Rome. The CDF has sole competence in resolving allegations of sexual abuse of minors committed by clerics. The CDF exercises its authority once a case is referred to it by the local bishop. The CDF reviewed the findings of the archdiocese's investigation and authorized Lucas to resolve the matter through an administrative penal process.

That process consists of two assessors who are experts in canon law assisting Archbishop Lucas in determining Salanitro's innocence or guilt, providing Salanitro the opportunity to review the evidence and assuring Salanitro exercises his right to defend himself.

After reviewing the evidence, studying the defense brief submitted by Salanitro's canon lawyer, and hearing the opinions of the two assessors, Lucas determined Salanitro was guilty of sexual abuse of a minor. The CDF then gave Lucas the mandate to dismiss Salanitro from the priesthood.

The archdiocese provided pastoral outreach to Salanitro's victims.

Lucas sent a letter to St. Bernadette parishioners informing them of the outcome of the case.