Convicted Sex Offender Jersey City Priest Headed for Trial on Similar Charges in Missouri: Report
By Ron Zeitlinger
Jersey Journal
November 26, 2013

http://www.nj.com/hudson/index.ssf/2013/11/convicted_sex_offender_jersey_city_priest_headed_for_trial_on_similar_charges_in_missouri_report.html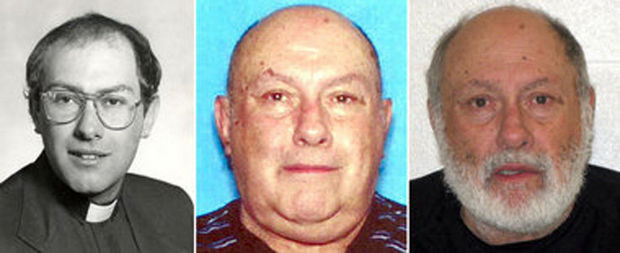 Gerald Howard is seen in three photos, as Rev. Carmine Sita, left, in 1976, as an inmate in Essex County in 2010, center, and as an inmate in Missouri in 2012.



A former St. Aloysius priest who sexually molested a 17-year-old boy in the early 1980s appears headed for trial in Missouri on similar charges, according to a published report.

Gerald "Gerry" Howard, whose name was Carmine Sita when he was a priest at St. Aloysius, is seeking a non-jury trial that could begin after the start of the new year, connectmidmissouri.com reported.

Howard was a priest in the Boonville, Mo. parish of Ss. Peter and Paul Catholic Church between 1984 and 1987 when authorities say he sexually assaulted three minors.

He is charged with three counts of forcible sodomy, three counts of attempted forcible sodomy and two counts of kidnapping.

In 1982 Sita pleaded guilty to sexually abusing a minor in Jersey City. In January 1983, Sita was sentenced to five years probation and ordered to undergo treatment. After getting treatment in New Mexico, Sita legally changed his name and joined Ss. Peter and Paul in Boonville.

A Virginia man who accused Howard of abuse while the priest was in Boonville received a $600,000 settlement in 2009 from church officials in Jefferson City and Newark, New Jersey.

In 2010, Howard was arrested in Bloomfield and he was returned to Missouri, where he has been jailed ever since.