More Than 30 People in Hawaii Suing Catholic Church for Abuse
By Tim Sakahara
The Hawaii News Now
December 11, 2013

http://www.hawaiinewsnow.com/story/24187586/more-than-30-people-in-hawaii-suing-catholic-church-for-abuse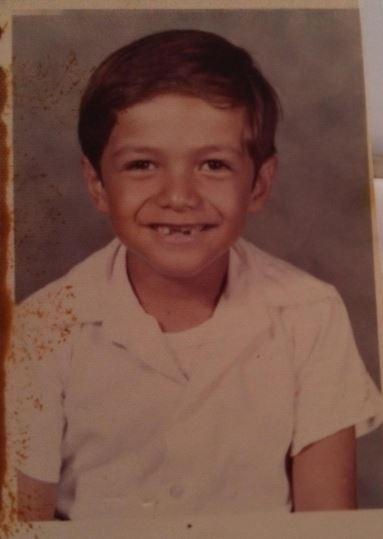 Troy Franks as a child



[with video]

[the lawsuit]

HONOLULU (HawaiiNewsNow) -

In 2009 Troy Franks stood outside St. Anthony Church in Kailua with signs saying he was abused by a priest. He thought that was all he could do. Then he learned of the window law that allows victims to sue. Now he's turned in that sign for a lawsuit.

At 7 years old, life for Troy Franks was miserable. He says he was physically abused by an alcoholic dad at home and sexually abused by his priest at church.

"There are no words to describe it. You survive," said Troy Franks, who is now 46 years old.

He is the third person to accuse Bishop Joseph Ferrario, who is now deceased, of sexual abuse. In Franks' case he says the molestations and assaults started in 1975 when he was seven and went on for three years. He says it all took place on Church property. He thinks he was targeted because of his problems at home and his personality.

"I feel that I was more on the softer side. I wasn't that tough little boy" said Franks.

He never told his parents out of fear. He says his own dad would beat him, his siblings and mom. Plus his parents thought the world of Ferrario and the Church.

"When you're in that kind of situation as a young boy you don't ask questions. You do what is told," said Franks. "Maybe the 11th commandment should have been thou shall not, thou priest shall not molest children."

Franks says he could never move on. He turned to alcohol and served prison time for shoplifting and felony DUI. He also contemplated suicide.

"The impact, my life has been a roller coaster," said Franks.

His attorney says there have been more than 30 people to file lawsuits against the Catholic Church taking advantage of a two year window that lets victims sue regardless of the time that's passed. The two year window closes April 24, 2014.

"This is a problem that has gone on for many years and we have not seen a resolution of it yet," said Mark Gallagher, Franks' Attorney. "None of the cases have yet been settled. None of the cases have yet been tried."

Gallagher says he is also talking with six more people about possible lawsuits.

Franks moved to Las Vegas four years ago. He's a painter and is trying to move forward. He says openly talking about his past is already helping with his future.

"This is just the beginning of my healing. I can't say I'll ever be healed but at least I'm trying for myself in the process of starting the healing," said Franks.

Troy Franks case was filed on Friday. The Catholic Church had no comment on it or any of the previous lawsuits.