Sex Abuse Lawsuit Filed against New Ulm Diocese
In-Forum
December 13, 2013

http://www.inforum.com/event/article/id/420970/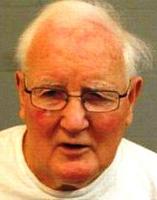 The Rev. Francis Markey



Attorneys from the Jeff Anderson law firm have filed a sexual abuse lawsuit on behalf of a man who says he was abused in 1982 by the Rev. Francis Markey at St. Andrew Parish in Granite Falls.

The attorneys are also requesting release of the names of priests accused of abusing children in the New Ulm Diocese of the Catholic Church.

The suit names the diocese and Servants of the Paraclete as defendants. It alleges that both were negligent in failing to supervise Markey and allowing him to work in communities and parishes with access to children.

The allegations also state that Markey was placed in St. Andrew Parish without families being informed that he had molested children and had gone through alleged sex offender treatment several times.

The suit was filed Wednesday in Brown County District Court in New Ulm.

According to the suit, Markey came to Minnesota in 1981 to participate in a clinical pastoral education program at the Willmar State Hospital and was appointed in 1982 to serve as priest at the Church of St. Andrew in Granite Falls, where he served for about three months.

Markey died in 2012 in Ireland before facing trial on charges of sexually assaulting a 15-year-old boy there.