Winona Priests "Credibly Accused" of Child Sex Abuse Disclosed
By Emily Gurnon
Pioneer Press
December 16, 2013

http://www.twincities.com/localnews/ci_24733051/winona-priests-credibly-accused-child-sex-abuse-disclosed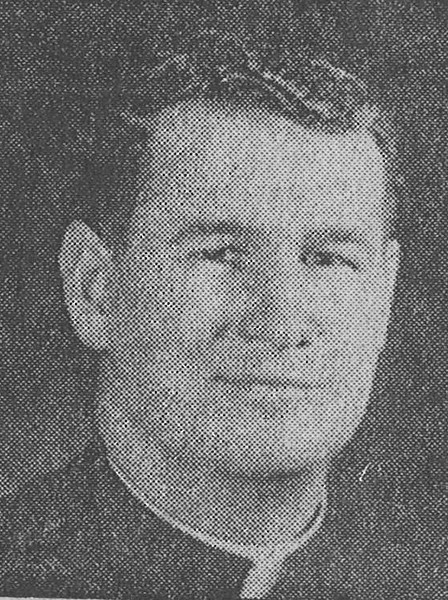 Thomas Adamson (Courtesy of Jeff Anderson)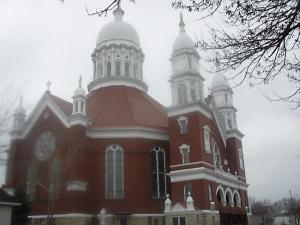 Basilica of St. Stanislaus Kostka, home of the Roman Catholic Diocese of Winona. (Courtesy photo



The Diocese of Winona has released its list of 14 priests it judged "credibly accused" of sexually abusing children. All but two have been unknown to the public before now.

The list, released Monday morning pursuant to a Ramsey County judge's order, includes nine priests who are deceased. The others live in Rochester; Winona; Barron, Wis.; and Texas.

One clergyman listed, Leo Koppala, was charged in June with criminal sexual abuse involving an 11-year-old girl in Faribault County, whom he allegedly kissed and fondled. The case against him is pending.

According to court records, he is living at the Carmelite Hermitage in Houston, Minn.

The other 13 priests were listed as part of a 2004 study commissioned by the U.S.

Conference of Catholic Bishops and conducted by John Jay College of Criminal Justice in New York.

Those accused of abusing children within the Winona diocese are:

Thomas P. Adamson, Sylvester F. Brown, Joseph C. Cashman, Louis G. Cook, William D. Curtis, John R. Feiten, Richard H. Hatch, Ferdinand L. Kaiser, Jack L. Krough, Michael J. Kuisle, James W. Lennon, Leland J. Smith and Robert H. Taylor.

Adamson, who was ordained in 1958, also served in a number of Twin Cities-area parishes, including St. Thomas Aquinas in St. Paul Park and Immaculate Conception in Columbia Heights. He was also included on the archdiocese's list of accused priests.

Adamson has been sued more than a dozen times, including at least twice in 2013. A lawsuit filed in May alleged that Adamson abused a teenage altar boy while working at St. Thomas Aquinas in 1976 and 1977, and that both the archdiocese and Diocese of Winona moved him around despite knowledge of his predatory nature.

Adamson was laicized and now lives in Rochester, according to the diocese.

In a written statement released Monday, Bishop John M. Quinn of the Diocese of Winona took pains to describe the methodology of the study that produced the list of accused priests, saying it "encouraged overreporting" by officials.

"The national study required the report of any accusation that was not implausible," the bishop said. "This included allegations that did not necessarily result in a criminal, civil or diocesan investigation and allegations that were unsubstantiated."

But Terence McKiernan of BishopAccountability.org, a website that tracks clergy abuse, said the list demonstrates a "reprehensible secrecy that has put many children at risk and deprived survivors of the information they need to heal."

Adamson and Koppala have been known to the public because of lawsuits and a criminal charge, respectively, but the other names were concealed by the diocese and demand more explanation, McKiernan said. The diocese "clearly considers" the allegations against Cashman, Krough and Smith to be valid because they are being laicized, he said. Curtis and Taylor were suspended. Hatch, Kaiser, Kuisle and Lennon resigned or left voluntarily, according to the diocese.

In addition to the names of the priests, the Diocese of Winona provided other details in Monday's disclosure -- which was mandated Dec. 2 by Ramsey County District Judge John Van de North.

Each priest's assignment history, his date of ordination and current status is listed.

Several of the priests were assigned to high schools and colleges.

Adamson, Cashman, and Krough worked at Lourdes High School in Rochester. Krough, Lennon and Taylor worked at Cotter High School in Winona. Cook spent time at the College of St. Teresa in Winona; Feitan, Brown and Taylor worked at Immaculate Heart of Mary Seminary in Winona; and Brown was also assigned to Saint Mary College in Winona.

Emily Gurnon can be reached at 651-228-5522.