Ex-detroit Priest and Old Abuse Charge Surface in Twin Cities
By Patricia Montemurri
Detroit Free Press
December 19, 2013

http://www.freep.com/article/20131219/NEWS05/312190226/Catholic-priest-sex-abuse-Detroit-Minneapolis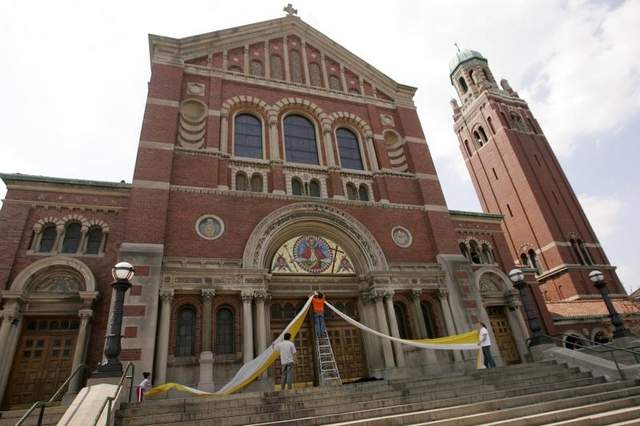 Most Holy Redeemer Church in southwest Detroit, after removing the black drape hung after Pope John Paul's death. / Detroit Free Press



A onetime priest at Holy Redeemer parish in Detroit is at the center of another priest sex abuse controversy involving the embattled Catholic Archdiocese of St. Paul-Minneapolis.

Documents obtained by Minnesota Public Radio reveal that a woman contacted the Archdiocese of Detroit in the early 1990s to complain that the Rev. Harry Walsh molested her when she was 15. Walsh was posted at Holy Redeemer parish in southwest Detroit in 1965-67.

An Archdiocese of Detroit spokesman said Thursday that Detroit Catholic officials should have done more to track the former Holy Redeemer parish priest after they received the same complaint in 1993, 2002 and 2011.

"We could have done better to follow up if anything was done" by St. Paul-Minneapolis Catholic officials to address the accusations against Walsh, Ned McGrath said, adding that Detroit Catholic officials are reviewing their procedures now.

The case of Walsh, a former Redemptorist order priest, is the latest in a string of revelations about how sex abuse cases have been handled in the Catholic Archdiocese of St. Paul-Minneapolis.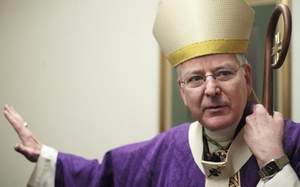 Archbishop John Nienstedt talks to the news media in Edina, Minn., Sunday. He asked for forgiveness for overlooking abuse cases. / AP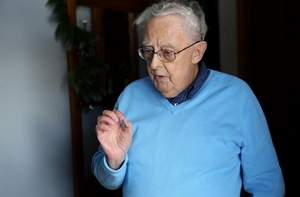 Harry Walsh, a former priest, speaks to the news media Tuesday at his home in Monticello, Minn. In the 1990s he was accused of having molested a 15-year-old girl in Detroit in the mid-1960s. / AP



"We could have done better to follow up if anything was done" by St. Paul-Minneapolis Catholic officials to address the accusations against Walsh, Ned McGrath said, adding that Detroit Catholic officials are reviewing their procedures now.

The case of Walsh, a former Redemptorist order priest, is the latest in a string of revelations about how sex abuse cases have been handled in the Catholic Archdiocese of St. Paul-Minneapolis.

St. Paul-Minneapolis Archbishop John Nienstedt, a Detroit native, stepped down from his post Tuesday while police investigate an allegation that he touched a boy improperly during a public photo session four years ago. Nienstedt denies the accusation.

Nienstedt reported to the Vatican in 2012 that the alleged Detroit victim said Walsh's abuse consisted of "kissing, sexual touching and simulated sexual intercourse," according to documents obtained by Minnesota Public Radio.

Walsh has worked mostly at Minnesota parishes since 1969. He is no longer a priest, and was dismissed from the priesthood by the Vatican in 2012. He works as a sex education counselor for young people in the Minneapolis area. He denied he abused the Detroit woman, according to the radio report.

McGrath said Detroit Catholic officials first received a complaint about Walsh from the woman in question in 1993, and she also gave those officials complaints she had lodged with the Minnesota diocese about Walsh.

McGrath said the woman contacted the Detroit archdiocese in 2002 to renew the complaint, and it was turned over to the Wayne County Prosecutor's Office as part of a 2002 investigation involving clergy during the height of the priest sex abuse scandal.

The woman contacted the Detroit archdiocese again in 2011 about the same alleged incident, McGrath said, and she was offered counseling. The archdiocese did not participate in any cash settlement with the woman, McGrath said.

An advocacy group for priest sex abuse victims urged the Archdiocese of Detroit on Thursday to seek out others who could have been harmed while Walsh was in Detroit.

The Survivors Network of Those Abused by Priests urged Detroit Catholic leaders to "shout from the rooftops about this dangerous man and beg victims, witnesses and whistle-blowers to call police right away."

Contact Patricia Montemurri: 313-223-4538 or pmontemurri@freepress.com