Former Marist Brother provincial ...
By David Ellery
Canberra Times
June 18, 2014

http://www.canberratimes.com.au/act-news/former-marist-brother-provincial-alexis-turton-denies-shipping-paedophile-greg-sutton-to-canada-to-foil-police-investigation-20140618-zsdar.html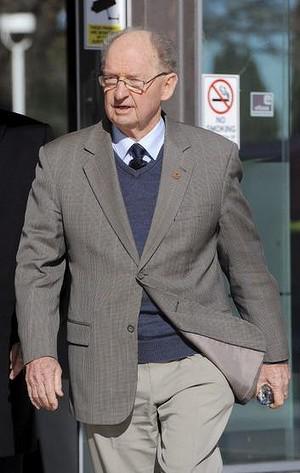 Marist Brother Alexis Turton, leaves the ACT Magistrates Court, where the Royal Commission into child sexual abuse is taking place.
Former Marist Brother provincial Alexis Turton denies shipping paedophile Greg Sutton to Canada to foil police investigation
Former Marist Brother provincial Alexis Turton has denied shipping a known paedophile out of the country on three days notice in order to foil a police investigation.
According to a memo presented in evidence to the Royal Commission into Institutional Responses to Child Sexual Abuse, Brother Turton had learnt on August 13, 1989, that police were investigating claims Greg Sutton had molested students at St Thomas Moore Primary School in Sydney in 1984.
Sutton was put on a plane to a counselling centre in Canada on August 18.
Contact: david.ellery@fairfaxmedia.com.au