Howard Pleads Guilty
By Edward Lang
Boonville Daily News
June 18, 2014

http://www.boonvilledailynews.com/article/20140618/NEWS/140618861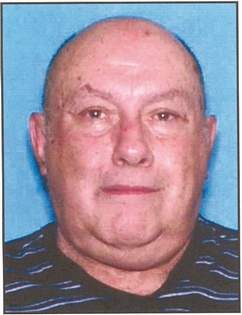 Former Saints Peter and Paul Priest Gerald Howard pleaded guilty to crimes he committed against three Boonville youths in the mid-1980s. He will serve 12 years each for the three counts charged concurrently.



Boonville

Gerald Howard plead guilty to three of the six current counts of forcible or attempted forcible sodomy against him Tuesday afternoon at the Cooper County Courthouse.

Howard was being held for charges of sexual misconduct against minors during the early to mid-1980s at Saints Peter and Paul Catholic Church in Boonville. Before coming to Boonville, he had already been in trouble for this sort of crime in Jersey City, New Jersey; therefore causing him to change his name from Carmine Sita to Gerald Howard.

During the hearing yesterday, Howard was asked repeatedly by Honorable Judge Robert Koffman if he understood the plea he was presenting to the court. He repeatedly said he did. The guilty plea was entered for counts one (forcible sodomy), five (forcible sodomy) and six (attempted forcible sodomy). Cooper County Prosecuting Attorney Doug Abele agreed to the plea. The motion was granted to dismiss all other charges.

Howard also waived his right to a trial and appeal with this plea, which he told Koffman, he understood.

Howard will serve 12 years per count concurrently. He has already spent four years in the Cooper County Detention Center.

Koffman had words for Howard with hopes Howard will think about them while he is incarcerated.

"These three individuals were children who had their lives turned around because of you. The impact has been devastating. They have lived a full lifetime of punishment," Koffman said before Howard was led back into his jail cell.

Koffman also added the actions by Howard has effected every aspect of these three individualís lives.

Steve McAllister, the father of one of the victims, said Howard's conduct could have been stopped on many occasions. But, the trial gave a sense of security for McAllister that Howard will not be doing this again to any other individuals.

"We thought he was a family friend. We felt like he betrayed us," he said.