Marist Brothers Made No Effort to Find Paedophile's Victims, Commission Told
By David Ellery
Sydney Morning Herald
June 19, 2014

http://www.smh.com.au/national/marist-brothers-made-no-effort-to-find-paedophiles-victims-commission-told-20140619-zsf2i.html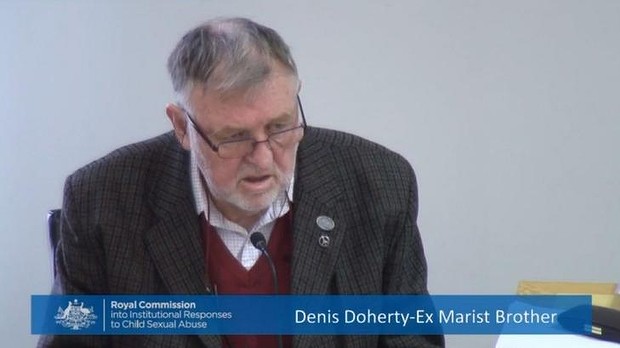 Former Marist Brother Denis Doherty.



The Marist Brothers made no attempt to locate Gregory Sutton's other victims after Canadian psychotherapists told them in 1990 he had possibly abused multiple children, a royal commission has heard.

Brother Alexis Turton, the then head of the order who has been accused of shipping Sutton out of the country on August 18, 1989, to foil a police investigation, is adamant he was aware of only one victim at the time.

"Certainly with today's wisdom we would have done things differently," he told Thursday's hearing of the Royal Commission into Institutional Responses to Child Sexual Abuse.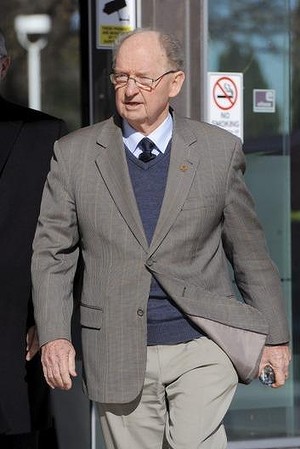 Marist Brother Alexis Turton, leaves the ACT Magistrates Court, where the commission into child sexual abuse is sitting. Photo: Graham Tidy



Another former Marist Brother, Denis Doherty, has previously told the commission that he told his superiors of concerns about Sutton decades before his crimes were exposed.

Mr Doherty's lawyer, Timothy Kernaghan, put it to Brother Alexis on Thursday that he had committed a criminal act.

"Do you think today that your decisions of how to deal with the matter in August 1989 and in the times that followed amounted to you concealing the commission of a serious crime upon a child?" he asked.

Brother Alexis said, "No, I did not think of it that way.

"In fact I considered that I stood ready to respond to anything that came forward in terms of people's concerns, people's hurts and people's complaints."

None were forthcoming however and Mr Kernaghan put it to Brother Alexis this was because Sutton's offending was not made public or reported to the police, who were only aware of incidents at the St Thomas Moore Primary School in the mid-1980s.

Brother Alexis received a "final letter" from Southdown, the institution treating Sutton, on June 15, 1990.

It stated: "Greg is clearly a paedophile and in this area one cannot speak with confidence of a 'cure'. Greg must not be involved in a ministry which includes children or young people, or at any time be alone with them without another adult present, and he appears to be accepting of this restriction."

Mr Kernaghan put it to Brother Alexis that at this point, the obvious step would have been to appeal for other victims to come forward so they could be helped.

"[You had expert opinion] Brother Sutton was a paedophile and clearly had been for some time," he said.

"You never went out to seek out any potential victims or to enlist the support of the police?"

Brother Alexis said that at that stage he had been aware of only one victim, a former student of Sutton's who had taken his own life in 1989.

"The wisdom was to address the issue of the man and to be sensitive to any complaints that came forward and that we became aware of," Brother Alexis said.

Mr Kernaghan rejected the "one victim" assertion.

"Isn't it the case that your inaction upon receiving this report is because you didn't intend to take any further action? Isn't that what was going on?" he said.

Brother Alexis indicated he wasn't thinking that far ahead at the time.

"At that stage I wasn't sure what the next steps would be," he said.

Sutton, who left the order the following year, was extradited from Missouri where he had been a headmaster in 1996.

He pleaded guilty to 67 charges of child sexual abuse on November 8 that year.

Almost 20 individuals have claimed compensation for abuse at Sutton's hands.