Royal Commission into Institutional Responses into Child Sexual Abuse - Key Profiles
By David Ellery
Canberra Times
June 20, 2014

http://www.canberratimes.com.au/act-news/royal-commission-into-institutional-responses-into-child-sexual-abuse--key-profiles-20140620-zsg5q.html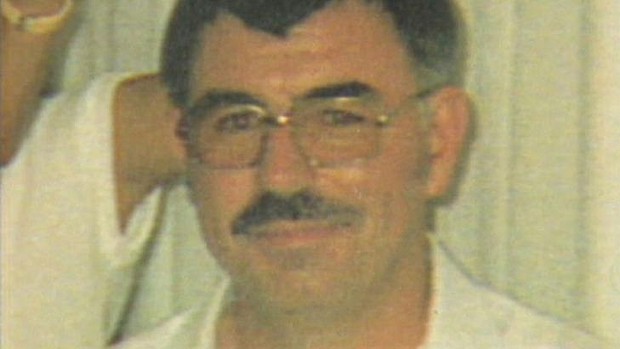 Gregory Sutton. Photo: Supplied



Key people in the Canberra hearings of the Royal Commissions into Institutional Responses into Child Sexual Abuse.

Gregory Sutton

The Canberra hearings of the Royal Commission into Institutional Responses into Child Sexual Abuse began on June 10 with the formal lifting of the suppression order on Gregory Sutton's name that had been in effect (but sometimes breached) since his trial in 1996.

Sutton, who now "lives in the community", was released from prison after serving 12 years in 2008. His original 18-year-sentence, for 67 counts of child sexual assault, is due to expire at the end of this year. He is 62-years-old, was in regular contact with his lawyer, Greg Walsh, during the Canberra hearing and, through him, apologised to a number of his victims.

Sutton taught for the Marist Brothers from 1973 to 1987 and, over that time, is known to have committed offences at six different schools including Marist College Canberra where he abused seven boys, all aged between 10 and 11, from 1980 to 1983.

The first allegation that Sutton may have been abusing children was made by Denis Doherty, the headmaster of his first school, in 1974.

Sutton's teaching career finally came to an end in 1987 when the acting principal of St Carthage's at Lismore, lay teacher Margaret O'Grady, told local Catholic Education Office director, John Kelly, "whatever happens he will not be coming back to the school while I'm here or I will go to the papers'." Ms O'Grady said when Sutton was finally extradited from the United States "around 1994 or 1995" she was told by the "church solicitor" Frank Hannigan the matter was serious, "a big concern to the church" and that "we should be very careful about what we said to people".

Sutton, who in 1989 admitted abusing a boy who committed suicide that year, was put on a plane to Southdown Clinic, a facility near Toronto in Canada that provides "compassionate, professional and integrative assistance to men and women in ministry" less than a week after police began investigating claims he had abused two girls at St Thomas More Catholic Primary School, Campbelltown, between 1984 and 1985.

The then head of the Marist Brothers, the Provincial, Brother Alexis Turton, has denied allegations he deliberately shipped Sutton out of the country at three days' notice to foil the police investigation. This is despite clinical reports from Southdown, entered into evidence at the hearing this week, that stated Sutton understood this was what had happened.

On completing his treatment, during which he undertook not to work with children in future, Sutton left the order in 1991 and did not return to Australia. At the time of his extradition from the United States in 1996 he was working as the principal of a Catholic School in St Louis, Missouri.

Sixteen of the 19 claims of child sexual abuse by Sutton made against the Marist Brothers have been settled. They total $1.82 million or an average of $100,989 per claim.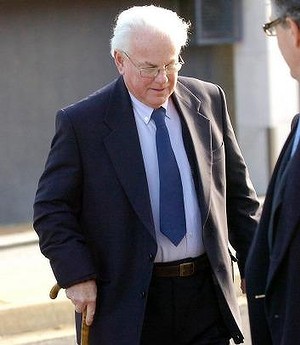 Brother Kostka Chute. Photo: Martin Jones



John Chute, also known as Brother Kostka

Chute, 82, now lives in a Church nursing home. He suffers early onset dementia but appeared lucid and coherent when interviewed by a lawyer in the lead up to the hearing. Chute was also represented at the commission by Greg Walsh.

Chute took his vows as a brother in 1949 when he was 17 years old and began teaching at Marist Brothers High School, Maitland, in 1952. His teaching career spanned 41 years, ending in Canberra in 1993 when the ACT youth advocate was called in by the parents of a boy he had abused some years before.

His earliest known offending occurred at Marcellin College Randwick in 1960 when he touched a boy on the genitals. He admitted the offence which was reported to the then head of the Marist Brothers, Brother Quentin Duffy. He went on to abuse dozens of boys over the next four decades and, despite receiving a canonical warning about that abuse in 1969, was allowed to remain in the classroom by a succession of leaders of the order.

Chute, who pleaded guilty to 19 counts of child sexual abuse in 2008, was sentenced to six years imprisonment: two years in custody, one in weekend detention and three suspended. That sentence is due to expire this month.

Payments totaling $6.84 million have been made to 38 of the 48 people who have made claims against the Marist Brothers for sexual assault by Chute. This is an average of $178,000 each. The two victims who went through the church's controversial "Towards Healing" process received substantially less than those who invoked the court process.

According to a church lawyer, Howard Harrison of Carroll & O'Dea, who tried to talk him out of "dumping on others excessively" during a prison visit, Chute has an unfortunate streak of moral fibre that makes him a danger to the church should be ever be called on to testify against it.