Defrocked priest pleads not guilty to new sex abuse charges
Chicago Sun-Times
June 23, 2014

http://www.suntimes.com/news/crime/28268720-418/defrocked-priest-pleads-not-guilty-to-new-sex-abuse-charges.html#.U6lTkPldWSo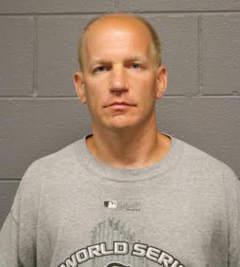 Daniel McCormack
Convicted child molester and defrocked Catholic priest Daniel McCormack pleaded not guilty Monday to new sexual abuse charges stemming from a 2005 incident.
McCormack pleaded not guilty to three counts of felony aggravated criminal sexual abuse before Judge Angela Munari Petrone, court records show.
At a bond hearing in May, prosecutors said the alleged victim was 10 and a parishioner at St. Agatha in the 3100 block of West Douglas, where McCormack worked as a priest.
The boy was participating in an after-school program at the church and the alleged abuse happened between September 2005 and December 2005. The alleged victim disclosed the abuse in 2013.
One incident happened after McCormack took the boy to a White Sox game, prosecutors said at the bond hearing in May. He allegedly took the boy to his home and fondled him, prosecutors said.
McCormack was first arrested on sex crime charges in January 2006. He was removed from the priesthood in November 2007 and pleaded guilty that year to abusing five children while he was a parish priest at St. Agatha. He was sentenced to five years in prison.
He had been serving his sentence at the Western Illinois Correctional Center in downstate Mount Sterling until he was paroled to a Department of Human Services treatment facility in Rushville in 2009.
McCormack has been ordered held without bond in the case, but a judge said he would be able to stay at the treatment center and be transported to the courthouse for future hearings.
He will next appear in court on July 23, court records show.