Marist Brother Child Molester Gregory Joseph Sutton Sent to US to Live a New Life, Royal Commission Told
Daily Telegraph
July 1, 2014

http://www.dailytelegraph.com.au/news/nsw/marist-brother-child-molester-gregory-joseph-sutton-sent-to-us-to-live-a-new-life-royal-commission-told/story-fni0cx12-1226974197729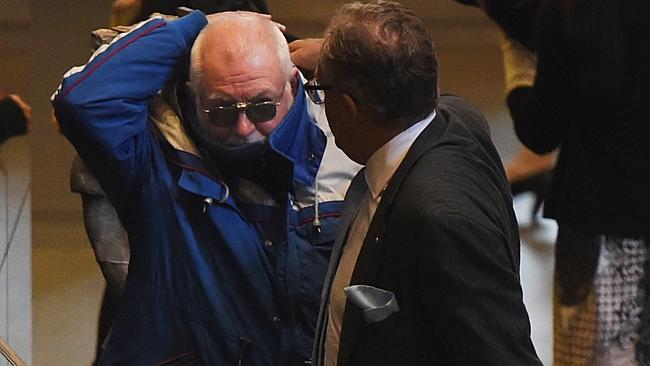 Convicted sex offender Gregory Sutton (left) with his lawyer Greg Walsh (right) tries to hide his identity as he leaves the Royal Commission into Institutional Responses to Child Sexual Abuse in Sydney. Picture: AAP/Dean Lewins



A MARIST Brother who ­admitted to child sexual abuse was sent overseas and told to stay there and "live a new life" when a warrant was issued for his arrest, an inquiry has heard.

Former Marist Brother and convicted paedophile Gregory Joseph Sutton admitted to abusing a schoolboy in a meeting with the boy's father in mid-1989, the Royal Commission into Institutional Res-ponses to Child Sexual Abuse heard yesterday.

"He asked me if I did it. I said yes," Sutton said.

A couple of weeks after the admission, Sutton met with Brother Alexis Turton, the Provincial, or head of the Marist order in Australia, and four days later was on a plane to the US, his ticket provided by the brotherhood.

Asked if Br Turton knew he had admitted to abusing the boy, Sutton said he did not verbally tell his superior but "I would say my body language, by looking at the ground or some such thing that, yes, I admit to it".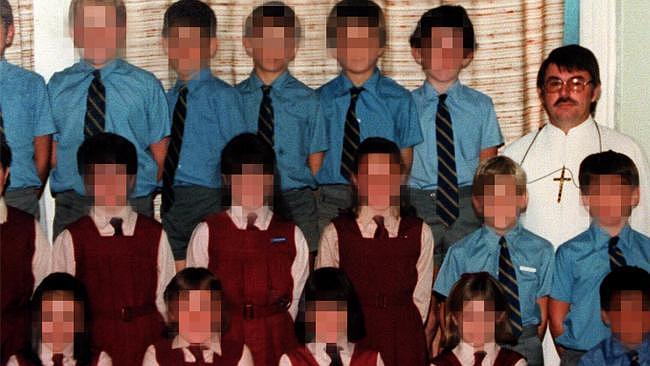 Gregory Sutton, pictured here with Lismore students, was extradited from the US in 1996 to face sex charges.



Mr Sutton was sent to a counselling centre for clergy in Canada. He then remained in Chicago until 1992, when he received a phone call from Br Turton telling him a warrant had been issued over alleged offences at a school in Lismore, where he taught from 1985-87.

Counsel assisting the commission, Gail Furness SC, asked Sutton what advice he was given by Br Turton.

"Stay there and live your life," Sutton said. "I remember him saying that. "Stay where you are and live a new life."

Sutton was arrested in ­August of 1995 and extradited to Australia in 1996.

He pleaded guilty to 67 charges relating to offences against 15 children in 1996 and served 12 years in prison.

He was released from jail in April 2008.

The hearing continues.

Originally published as Molester sent to US to live a new life