Former Marist Brother Greg Sutton, a convicted paedophile, faces child sexual abuse royal commission
ABC News
July 1, 2014

http://www.abc.net.au/news/2014-07-01/former-marist-brother-paedophile-faces-royal-commission/5563514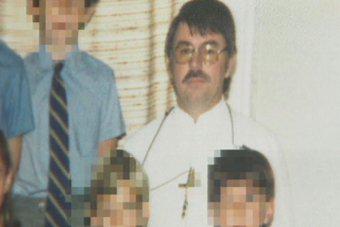 Greg Sutton was convicted after returning from six years in Canada and the United States.
A former Marist Brother jailed for child sex offences has been questioned about why he fled Australia within days of being told of a police investigation into his activities.
Greg Sutton is the first convicted paedophile to be called before the Royal Commission into Institutional Responses to Child Sexual Abuse.
The decision to call Sutton as a witness this morning was unexpected.
He spent 12 years in jail for abusing boys and girls while working as a teacher at Marist Brothers schools in New South Wales, Queensland and the ACT in the 1970s and 1980s.
Sutton told the commission the then-head of the order, Brother Alexis Turton, told him in 1989 that he was being investigated by police and directed him to fly to Canada for treatment.
He went to Southdown, a treatment centre for members of the clergy, and remained in North America until his arrest in the United States in 1995.
"Was a reason given to you for why you were leaving within four days?" Sutton was asked today by the counsel assisting the commission, Gail Furness SC.
"No," Sutton replied.
"It sounded extremely sudden to me."
"Was it, as you understood, a direction to go to Southdown?" Ms Furness asked.
"Yes," Sutton told the hearing, agreeing that he did not feel he was given any other choice.
Brother Turton denied sending Sutton overseas to avoid the police.