Pedophile brother contradicts evidence
By Peter Trute
West Australian
July 01, 2014

https://au.news.yahoo.com/thewest/national/a/24358406/pedophile-brother-contradicts-evidence/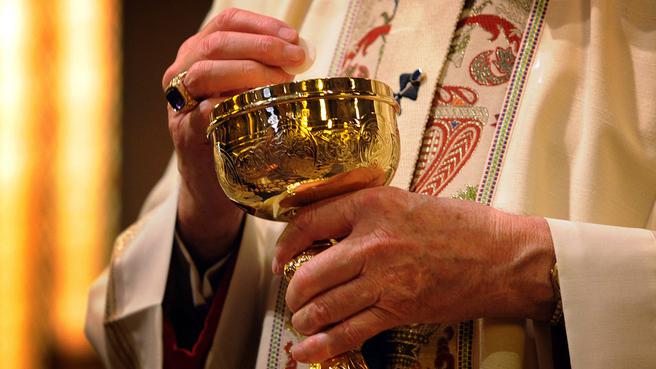 An inquiry has heard a Marist Brother wanted for child abuse in Australia was told to stay overseas.
A pedophile former Marist Brother has directly contradicted evidence given by his one-time superior at the child abuse royal commission.
Convicted pedophile and former Marist Brother Gregory Joseph Sutton appeared before the Royal Commission into Institutional Responses to Child Abuse on Tuesday, marking the first time an offender - accused or convicted - has faced the inquiry.
Sutton testified that in 1989, after admitting to abusing a schoolboy, he was sent to Canada for treatment by the then-head of the Marist order, Brother Alexis Turton.
He remained in the United States and, when an Australian court issued a warrant for his arrest in 1992, Sutton said he was phoned by Br Turton who told him of the warrant and advised him to stay overseas.
"Stay where you are and live a new life," Sutton said he was told by Br Turton.
On Monday Br Turton testified that he was not sure of Sutton's location in 1992 and had not contacted him to tell him of the warrant.
Sutton was arrested in 1995, extradited to Australia and jailed for 12 years in 1996 for offences against 15 children.
The commission also heard on Tuesday that another pedophile Marist brother was able to abuse schoolchildren for 31 years because "he kept slipping underneath the radar".
Br Jeffrey Crowe, the current Australian head of the Marist order told the inquiry that Br Kosta Chute, also known as John Chute, was able to abuse children in his care for so long because of his dishonesty and the level of trust among brothers in the order.
Chute, who was jailed in 2008 for six years when he pleaded guilty to offences against 19 children, used euphemisms such as "hugging" to misrepresent his behaviour to superiors, Br Crowe told the commission.
But the main reason Chute escaped detection was "the level of trust which is normal between brothers" who had no reason to be suspicious, Br Crowe said.
"He kept slipping underneath the radar. The radar wasn't out to find people, that wasn't the situation, but he was able to remain in positions without being challenged," he said.
Br Crowe told the commission he had not tried to investigate who knew about Sutton and other brothers' offending in the past for fear "of it turning into a witch hunt".
He said it was difficult for brothers to report misconduct by other members of their order "because the relationship between brothers is not simply that of work colleagues".
"It is, as the name suggests, approaching that of brothers in a family situation," he said.
Asked by Karen McGlinchey, the lawyer for one of Chute's victims, why no brothers had expressed concern about Chute, even after a public instance of abuse, Br Crowe said there was "a fair degree of ignorance".
Lay teachers and brothers had said they had no reason to suspect Chute, Br Crowe said.
Asked if there was reluctance among brothers to inform on Chute, Br Crowe said: "I couldn't answer that really. It's possible."
The commission has heard previously that Chute remains a member of the Marist Brothers.
Br Crowe said dismissing Chute from the order had not been discussed because the now elderly brother was destitute and the brotherhood had a responsibility to him.
The hearing will continue at a date to be determined.