Former Altar Boy's Lawsuit Makes First Allegations of Abuse against Late Hastings Priest
By Emily Gurno
Pioneer Press
July 2, 2014

http://www.twincities.com/crime/ci_26074724/ex-hastings-priest-raped-altar-boy-lawsuit-says

A Twin Cities man has sued the St. Paul-Minneapolis archdiocese, claiming that a priest not previously listed by the church as among known abusers raped him when he was an altar boy at Guardian Angels Church in Hastings.

More often, the Rev. Alphonsus Ferguson would kiss and fondle him in a church vestibule after Mass and pluck a nickel or dime from the collection box as a reward, the now-75-year-old man said in an interview.

The plaintiff, identified in court documents as John Doe 110, claimed that Ferguson would call him into the church rectory in the early 1950s and take him into his bedroom. He then anally raped him, the man said.

The assaults "tore and damaged (the boy's) rectum so severely that plaintiff now suffers from rectal fissures," the lawsuit, filed Wednesday in Ramsey County District Court, asserted.

The Archdiocese of St. Paul and Minneapolis was negligent in its duty toward the plaintiff and in its supervision and employment of Ferguson, the suit claimed.

The Pioneer Press generally does not identify victims of alleged sex crimes.

A native of Ireland, Ferguson served as associate pastor of Guardian Angels from 1950 to 1965, the archdiocese confirmed. He was a member of the Missionary Society of St. Columban, based near Omaha, Neb., according to the society and an obituary published upon Ferguson's May 1973 death in Dublin.

In April 1968, while Ferguson was living at Regina Nursing Home in Hastings, a reception was held honoring the 50th anniversary of his ordination, according to an article in the St. Paul Dispatch.

The man who sued the archdiocese said in an interview Tuesday that he witnessed Ferguson molesting 20 to 30 other altar boys.

"As soon as you would come in (to the church), he would just grab your arm and pull you to his lap and French-kiss you and unzip your pants and fondle you," the man said. "He reeked of cigarettes and liquor -- wine or who knows what."

The fondling took place in a small changing area off the sanctuary, where the altar boys would put on their cloaks, he said. After Mass, Ferguson would sometimes molest the boys again, giving them with a nickel or dime from the collection box, the man said. It was a lot of money for the time, he added.

On a couple of occasions, Ferguson called the boy into his bedroom and raped him, he said. Afterward, the victim would go back to playing marbles outside the church with the other children.

"I feel like that Catholic Church stole my youth," the man said. For years, he wanted to burn the church down; the only thing that stopped him was the thought that someone may be inside.

"I just want it to stop," he said, adding he sued to make sure Ferguson's name was put on the list of abusers. "I don't want other kids to get hurt."

At the time of the abuse, he was about 10 or 12. He told his mother what was happening. She told him, "You shouldn't say that about a priest," the man said.

Thomas Wieser, attorney for the archdiocese, said officials there had never before received allegations of sexual abuse involving Ferguson.

"There was nothing from the review of this priest's file to indicate anything in terms of misconduct," Wieser said, referring to the review of more than 3,300 files the archdiocese asked a private firm to conduct late last year. He noted that the claims from the current lawsuit go back more than 60 years.

Although he had not personally seen Ferguson's file, Wieser said he was told there was very little information of any kind in it.

In addition to his assignment in Hastings, Ferguson worked in Nebraska, Iowa and Ireland, said Patrick Noaker, the plaintiff's attorney.

Guardian Angels Church, at 216 E. Fourth St. in Hastings, merged with St. Boniface in 1987 to become St. Elizabeth Ann Seton.

Two other accused priests also served at Guardian Angels: the Rev. Patrick Ryan, who was at the church from 1943 to 1965, and the Rev. Thomas Stitts, who served there from 1966 to 1970.

Emily Gurnon can be reached at 651-228-5522. Follow her at twitter.com/emilygurnon.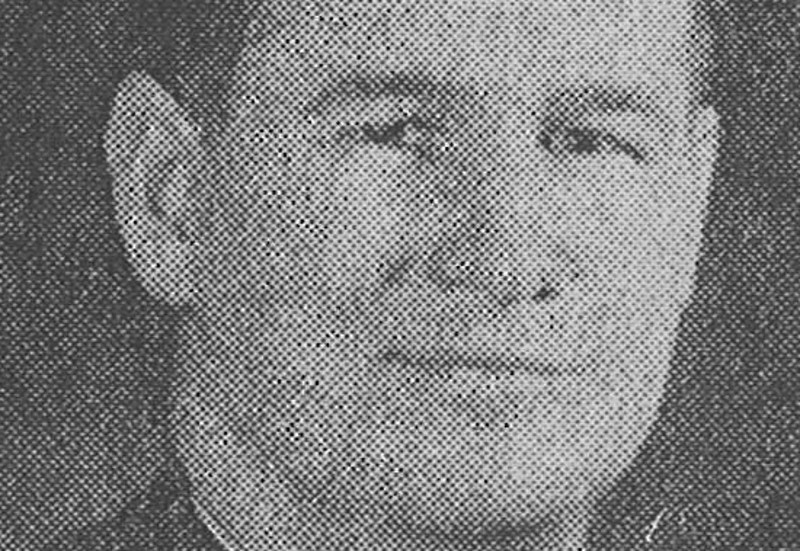 Here are some of the photos of those priests and monks listed as suspected of sexually abusing children. Above: Thomas Adamson (Courtesy of Jeff Anderson)