Sexual Abuse Lawsuit against St. Louis Priest Pushes Forward
By illy Fowler
St. Louis Post-Dispatch
July 8, 2014

http://www.stltoday.com/lifestyles/faith-and-values/divine-dispatches/sexual-abuse-lawsuit-against-st-louis-priest-pushes-forward/article_406dfe1d-10c5-53d9-8510-a87a9dd1b454.html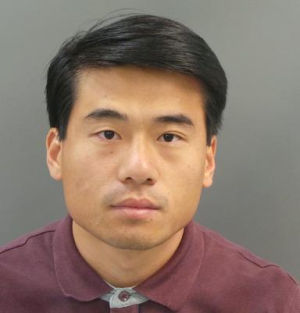 Rev. Xiu Hui "Joseph" Jiang



A sexual abuse lawsuit involving the Rev. Xiu Hui "Joseph" Jiang is moving forward, despite attempts by the Archdiocese of St. Louis to have the case dismissed.

The archdiocese argued that the court should dismiss the lawsuit on the grounds that the alleged sexual abuse did not occur on church property, according to a statement released by plaintiff attorney Ken Chackes.

The civil lawsuit accuses Jiang of fondling a teenage girl from Lincoln County. Much of the alleged abuse is said to have occurred in the girl's home. In the lawsuit, first filed in 2013, Chackes argues that Jiang would not have been welcomed into the victim's home if it were not for his position in the archdiocese.

Criminal charges surrounding the same allegations against Jiang were dismissed last year.

Jiang is also accused of sexually abusing a young boy at St. Louis the King School, the elementary school at the St. Louis Cathedral Basilica.

The molestation is alleged to have taken place on two separate occasions in the school's bathroom, sometime between July 1, 2011, and Aug. 1, 2012. The archdiocese has suspended the priest from his duties while that criminal case is investigated.

Last month, Jiang pleaded not guilty to the criminal charges.