Book reveals Cardinal's role in abuse 'inquiry'
By John Spain
Irish Independent
July 20, 2014

http://www.independent.ie/irish-news/news/book-reveals-cardinals-role-in-abuse-inquiry-30444640.html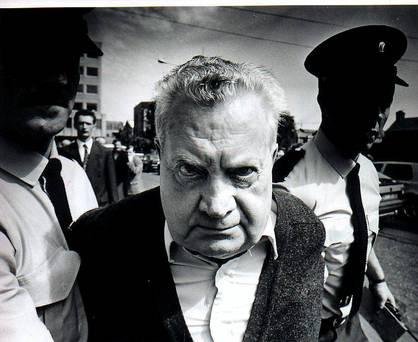 Notorious: Fr Brendan Smith, the Catholic priest and child abuser
Transcripts of the secret church inquiry into the abuse of Dundalk boy Brendan Boland by the notorious child molester Fr Brendan Smyth will be published for the first time this week.

The explicit transcripts of the inquiry, in which Cardinal Sean Brady (then Fr. John Brady) took part, are contained in the new book by Brendan Boland, who was an 11-year-old altar boy when he was abused by Brendan Smyth in the 1970s.

The memoir, Sworn to Silence, is published tomorrow on Monday and gives details of the intense abuse carried out by Smyth.

Two years after the abuse began, Brendan Boland plucked up the courage to tell another priest what was happening.

A secret church inquiry was arranged, and he was questioned in isolation by a group of priests including Fr Brady.

Brendan was sworn to silence about these proceedings and the gardaí were never informed.

On the day of the inquiry, on March 29, 1975, 14-year old Brendan was alone with his interrogators while his father was left sitting outside the room.
advertisement

Before Brendan left he signed a sheet of paper agreeing to secrecy, also signed by Fr Brady, and for that reason did not tell his father what he had been asked.

Now that secret interrogation has been revealed for the first time in one of a number of original documents that have come into Brendan's possession after legal discovery procedures.

The questions he was asked and his answers were taken down in handwritten notes by Fr Brady who later transcribed them into typewritten sheets. Facsimiles of both are contained in the book.

The highly inappropriate and intrusive personal nature of the questioning make shocking reading today, not least because Fr John Brady went on to become Cardinal Sean Brady.

Mr Boland writes: "I knew that the quizzing about Confession was all about me and my fault. Then I was just terrified and scared. Today I am angry, furious. Even as I am recounting this, I want to smash my fist against the bloody wall beside me. It got worse. The very last questions come back to this theme."

Although Brendan Boland and his father were assured in 1975 that Fr Brendan Smyth would be dealt with, his abuse continued.

He went on to prey on many more children for two decades afterwards.

In all he targeted children in Belfast, Dundalk and the US over a 40-year period.

In 1994 he was convicted of 17 counts of child sexual abuse.

Three years later he pleaded guilty to another 74 counts of abuse.

He died in prison in 1997, one month into a 12-year sentence.