Priests tried to 'blame and shame me' at meeting in front of Brady, claims abuse victim
By John Spain
Irish Independent
July 21, 2014

http://www.independent.ie/irish-news/priests-tried-to-blame-and-shame-me-at-meeting-in-front-of-brady-claims-abuse-victim-30446362.html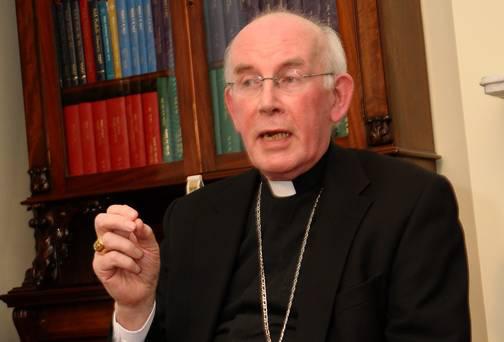 Cardinal Sean Brady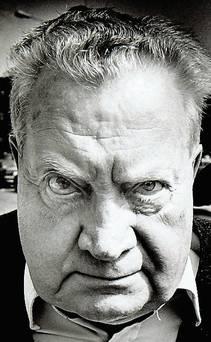 Paedophile Brendan Smyth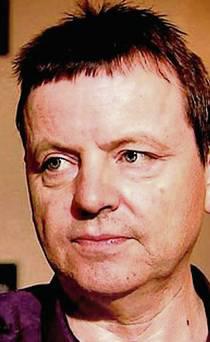 Brendan Boland
A MAN who survived horrific sex abuse at the hands of paedophile Brendan Smyth has told how priests sought to saddle him with "blame and shame" in a meeting attended by Sean Brady, now the most powerful cleric in Ireland.

Brendan Boland (53) was an 11-year-old altar boy when the notorious priest began to abuse him in the 1970s.

In March 1975, he told three priests, including the cardinal – who was then Fr John Brady – of the abuse in the hope that it would prevent further cases. But Smyth went on to abuse dozens more victims.

Now details have emerged of the highly intrusive and inappropriate line of questioning that the 14-year-old was subjected to during a meeting where he was alone in the room with the priests.

Questions included whether he had done these things before with another boy or man, whether the abuse by Smyth had led him to masturbate alone and why he had taken so long to go to Confession.

Terrified

Transcripts of the secret church inquiry are revealed in Mr Boland's new book 'Sworn to Silence', published today by O'Brien Press.
advertisement

"I knew that the quizzing about Confession was all about me and my fault.

"Then I was just terrified and scared. Today I am angry, furious. Even as I am recounting this, I want to smash my fist against the bloody wall beside me," he says.

He says the questions about masturbation seemed to have the same purpose.

"Again, I felt it put blame back on me: the blame and the shame... if I enjoyed that, well, then I must have enjoyed being assaulted by Fr Smyth."

At the end of the questioning, he had to sign an oath of secrecy and for that reason did not tell even his father what he had been asked.

Now that secret interrogation has been revealed in original documents that Mr Boland acquired after legal-discovery procedures.

The questions he was asked and his answers were taken down in handwritten notes by Fr Brady, who later transcribed them into typewritten sheets. Facsimiles of both are contained in the book.

Although Mr Boland and his father were assured in 1975 that Fr Brendan Smyth would be dealt with, his abuse continued. He went on to prey on many more children for two decades afterwards.

In all he targeted children in Belfast, Dundalk and the US over a 40-year period. In 1994 he was convicted of 17 counts of child sexual abuse. Three years later he pleaded guilty to another 74 counts of abuse. He died in prison in 1997, one month into a 12-year sentence.

Cardinal Sean Brady withstood calls for him to stand down two years ago, when Mr Boland took part in a BBC documentary, outlining the way his complaints had been handled by the church.

He apologised and offered to meet Mr Boland, but said his role was as note-taker in this church inquiry team charged with bringing a case against Smyth.

It is reported that in 2011 Mr Boland was offered €10,000 to settle his High Court case for damages.

In 2012 he settled a High Court action against the Archdiocese of Armagh, where the abuse by the now dead priest occurred, for a sum understood to be €100,000.