Hearing Monday postponed in case against St. Louis priest
KMOV
July 21, 2014

http://www.kmov.com/news/local/Hearing-begins-Monday-in-case-267935401.html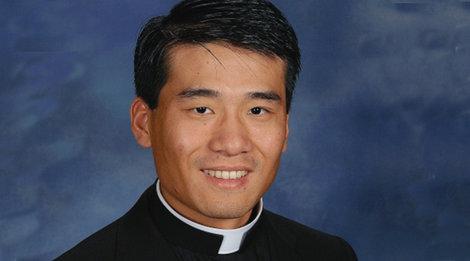 Rev. Joseph Jiang, ordained 5/29/2010. 2010 photo
(KMOV) – The hearing in the case of Joseph Jiang scheduled for Monday morning, was delayed and the prosecutor said the trial is set to start September 2, 2014.

The Reverend Xiu Hui "Joseph" Jiang is charged with two counts of first degree statutory sodomy involving a boy younger than 14 at the St. Louis Cathedral School.

His lawyer has said Jiang denies the allegations.

The Archdiocese of St. Louis suspended Jiang from duties pending the case.

Jiang previously had been accused in Lincoln County of contact with a teenage girl, but the case was dismissed.