New book includes evidence of Cardinal's role in Brendan Smyth inquiry
By Patsy Mcgarry
Irish Times
July 23, 2014

http://www.irishtimes.com/news/social-affairs/new-book-includes-evidence-of-cardinal-s-role-in-brendan-smyth-inquiry-1.1875988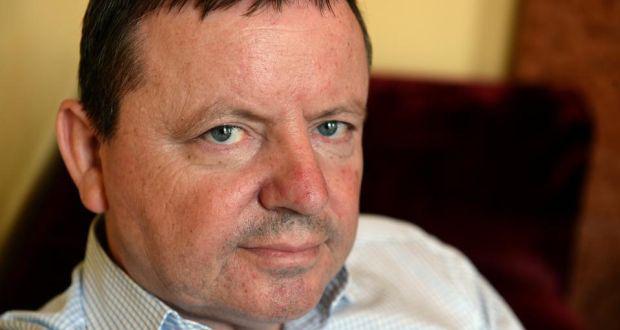 Brendan Boland who has written the book Sworn to Silence.
A number of new documents including Catholic Primate Cardinal Seán Brady's handwritten account of answers provided at a secret 1975 inquiry into allegations of abuse by the notorious Fr Brendan Smyth, are contained in a book published this week.
Sworn to Silence, by Brendan Boland, also contains the handwritten record of the oath sworn by the then 14-year-old Mr Boland – who was abused by Smyth – to keep the inquiry secret.
A Garda investigation into the activities of the child sexual abuser began following the broadcast in 1994 on UTV of the programme Suffer Little Children which addressed Smyth's abuse of children.
After the programme Frank Boland reported the abuse of his son Brendan by Smyth to gardaí in Dundalk and the fact that there has been a secret church inquiry into the allegations some two decades earlier.
On February 15th, 1995, as part the Garda investigation into Smyth's activities in the State, Msgr Francis Donnelly, a priest of the Armagh archdiocese, was interviewed at his parochial house in Dundalk. He spoke of the inquiry in which he took part almost 20 years previously involving Brendan Boland. However, Msgr Donnelly refused to make a formal statement on the matter to gardaí.
His role at that inquiry "was that of recording secretary", he said, according to a memo by Sgt Larry Witherow in the book, which contains a number of other previously unpublished documents relating to the 1975 inquiry.
According to the Garda memo Msgr Donnelly could not remember the names of other priests who took part in the inquiry, after which the young Mr Boland was made swear an oath to keep it secret.
It has emerged that other priests present during the 1975 interview were: Oliver McShane, who Mr Boland first told about his abuse, and the then "Fr John B Brady", Cardinal Seán Brady as he is now known.
In later public statements Dr Brady described his role at the inquiry as "recording secretary" and as "note- taker".
Just four days after Msgr Donnelly was interviewed by gardaí, on February 19th, the then Msgr Brady was ordained Coadjutor Archbishop of Armagh with a right to succeed Cardinal Cahal Daly as primate. Two months previously, on December 13th, 1994, it was announced that Msgr Brady had been appointed Coadjutor Archbishop of Armagh.
Dr Brady will be 75 on August 16th next when, as canon law requires, he must submit a letter of resignation to Rome, which is accepted at its discretion. To allow Dr Brady "retire naturally as if he did nothing wrong is part of the cover-up" of his role in the Smyth saga, Brendan Boland said yesterday.
A church spokeswoman said Dr Brady was not aware of a Garda investigation in the mid-1990s into the activities of Fr Smyth. "If he had been approached by the gardaí he would have made a statement."
For his part Mr Boland said he has no desire to meet Dr Brady. "It's not going to happen. I'd feel like an altar boy again. He would control everything. I don't want him to be in control anymore."
At the time of the inquiry in 1975 Dr Brady was a 36-year-old canon lawyer, a teacher at St Patrick's College in Cavan town and part-time secretary to then Bishop of Kilmore Francis McKiernan who appointed him to the inquiry.
Mr Boland said he had provided the priests with the names of five other young people, some of whom had been abused by Smyth. One was interviewed by Dr Brady later and also sworn to secrecy. The other young people were not contacted by anyone nor were police informed about Smyth's criminal activities. He continued to abuse children for a further 18 years, including some named to Dr Brady by Mr Boland.
Smyth was jailed in Belfast in 1994 for abuse of children perpetrated in the North in the 1980s. In 1997 he was jailed in the Republic and died later that year. He abused children over a 40-year period.