Father Michael court date postponed
WNYT
July 23, 2014

http://wnyt.com/article/stories/s3511914.shtml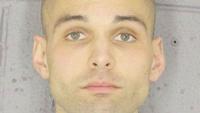 Father James Michael Taylor is accused of having innappropriate contact with a teenage girl.
A court date for a local priest charged with endangering the welfare of a child has been postponed.
Father James Michael Taylor was an associate pastor at the Saint Kateri Tekakwitha Parish in Schenectady. He's accused of having inappropriate contact with a 15-year-old girl.
Taylor was due in court on Wednesday but the court date has been postponed until mid-August.
Two more alleged victims have come forward since Taylor's arrest in April.