Conway priest accused of sexual abuse
By Robert Zullo
Pittsburgh Post-Gazette
August 3, 2014

http://www.post-gazette.com/local/west/2014/08/03/Conway-priest-accused-of-sexual-abuse/stories/201408030224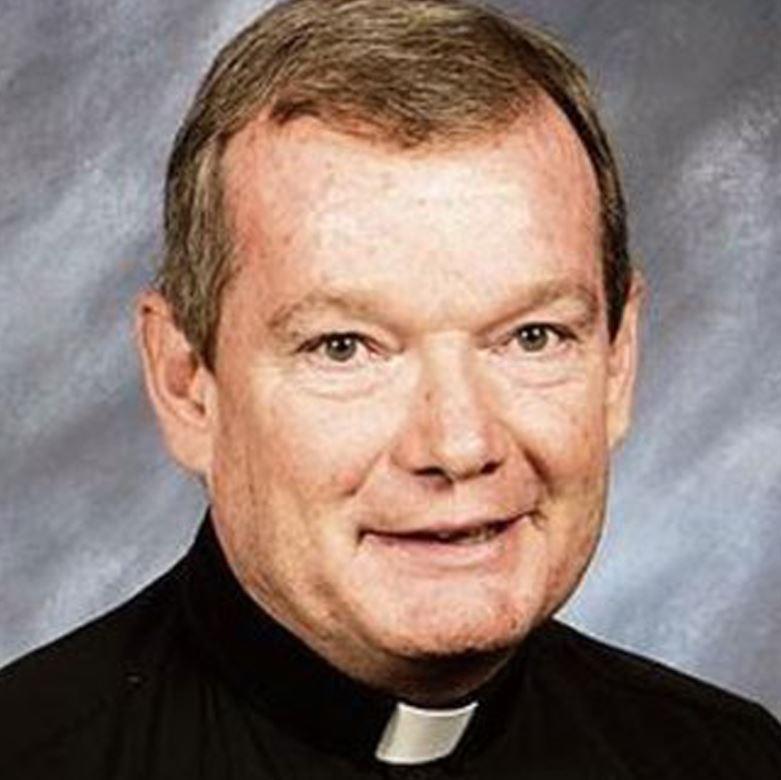 Father John Fitzgerald pastor at Our Lady of Peace Parish in Conway.
The pastor of a Beaver County Catholic church has been placed on administrative leave pending an investigation into allegations that he sexually abused a minor in the late 1990s.
The Diocese of Pittsburgh said in a news release Sunday that the Rev. John Fitzgerald, pastor of Our Lady of Peace Parish in Conway, denies "committing any acts of sexual abuse." The abuse allegedly occurred in Allegheny and Lawrence counties, and the allegations have been reported to the district attorney's offices in those jurisdictions, the diocese said.
"It is [standard operating procedure] for the diocese to get us information when they feel they have a credible allegation," Mike Manko, a spokesman for Allegheny County District Attorney Stephen A. Zappala Jr., wrote in an email. "We will review the information to determine what course of action is appropriate."
The Lawrence County District Attorney's Office could not be reached.
Father Fitzpatrick was ordained in 1974, according the Rev. Ronald Lengwin, a spokesman for the diocese. He worked as a parochial vicar at St. Michael and St. Thomas in Braddock from 1974 to 1977, then held the same job at the following parishes: St. Michael in Butler from 1977 to 1982; St. Alexis in McCandless from 1982 to 1983; All Saints in Etna from 1983 to 1988; St. Anselm in Swissvale from 1988 to 1989; and at St. Teresa of Avila in Ross from 1989 to 1991.
He was administrator of St. Anthony Parish in Bessemer from 1991 to 1995, when he became the chaplain at the Pittsburgh International Airport. While chaplain, he also worked part time at St. John Neumann in Franklin Park. From 1996 to 2009, in addition to his duties at the airport, he worked part time at Holy Trinity in Moon Run.
"Prior to this, no other allegation of sexual abuse against Father Fitzgerald has come to the Diocese of Pittsburgh," the news release said.
While on leave, Father Fitzgerald, 66, will be unable to administer sacraments, wear clerical attire or identify himself as a priest, Bishop David Zubik said in the news release.
"If a determination is made that Father Fitzgerald did what he is accused of, those restrictions will become permanent. If it is determined that the allegation is unfounded, all that is possible will be done to restore Father Fitzgerald's reputation and return him to ministry," Bishop Zubik wrote.
A letter from the bishop was mailed to parishioners and read at each Mass this weekend at our Lady of Peace.
One parishioner who spoke on condition of anonymity said the announcement stunned what she described as a "fragile" and aging congregation. "I think it's going to divide people," she said of the accusations.
The diocese is also preparing to convene an independent review board to review the allegations per church law and diocesan procedures.
Father Fitzgerald will live in temporary church-provided housing away from his parish.
A member of the Our Lady of Peace community who also declined to be named said Father Fitzgerald has been at the church about five years. "... This is not something he would do. ... it's very sad," she said.
Anyone with information about the allegations or "anyone who has been harmed by someone who represents the church" is asked to call the diocesan victim assistance hotline at 1-888-808-1235 or the Pennsylvania state abuse hotline at 1-800-932-0313.
Contact: rzullo@post-gazette.com