Victim of sex beast priest tells of fury over Church's handling of paedo attacks
By Marie Kierans
Irish Mirror
August 10, 2014

http://www.irishmirror.ie/news/irish-news/victim-sex-beast-priest-tells-4030506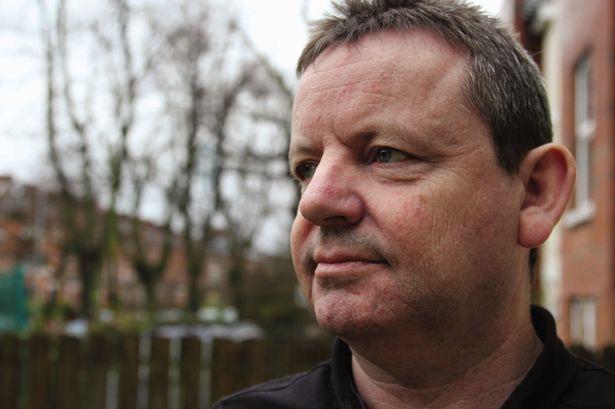 Brendan Boland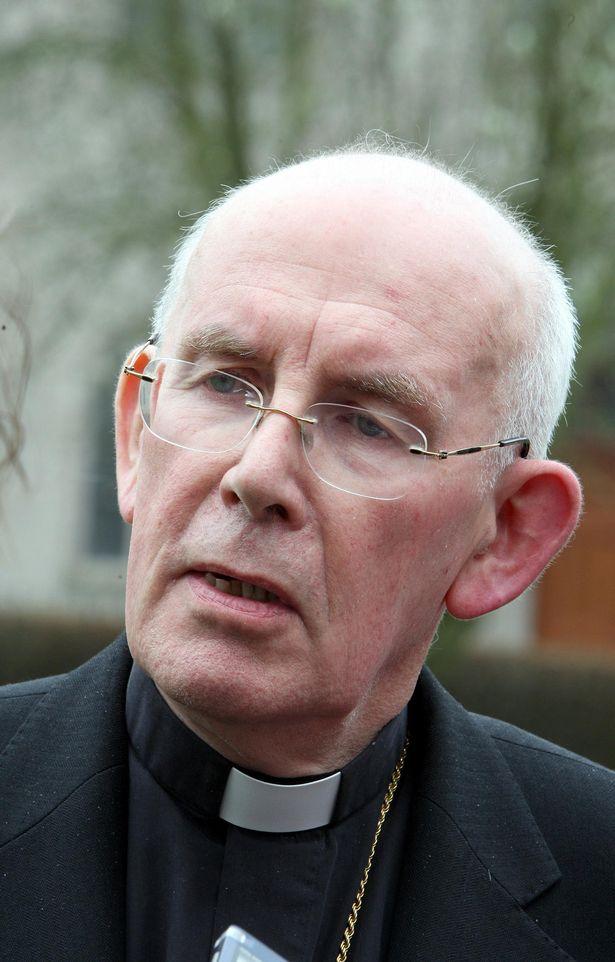 Cardinal Sean Brady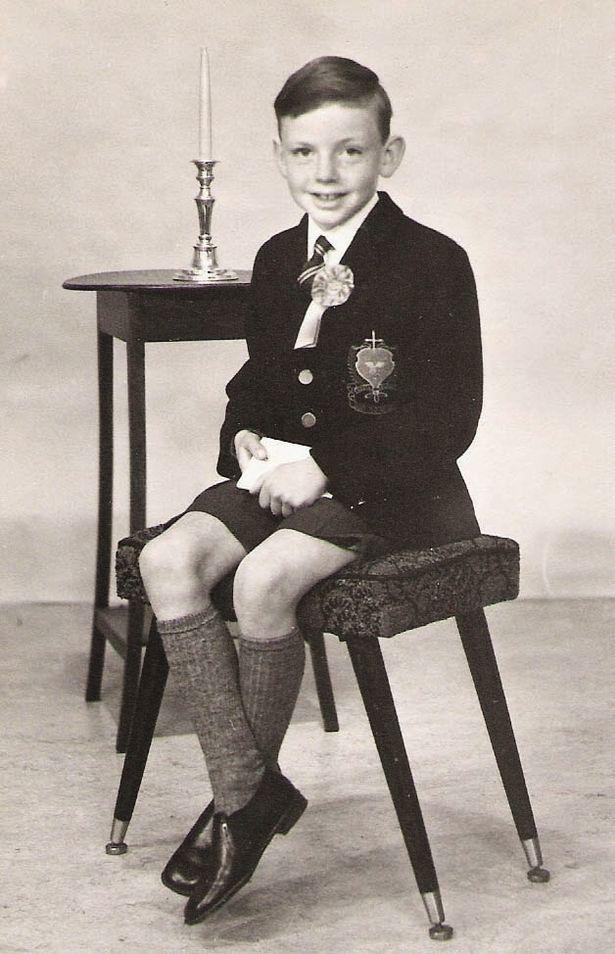 Stolen innocence: Brendan at his confirmation and, below, oath signed by Cardinal Brady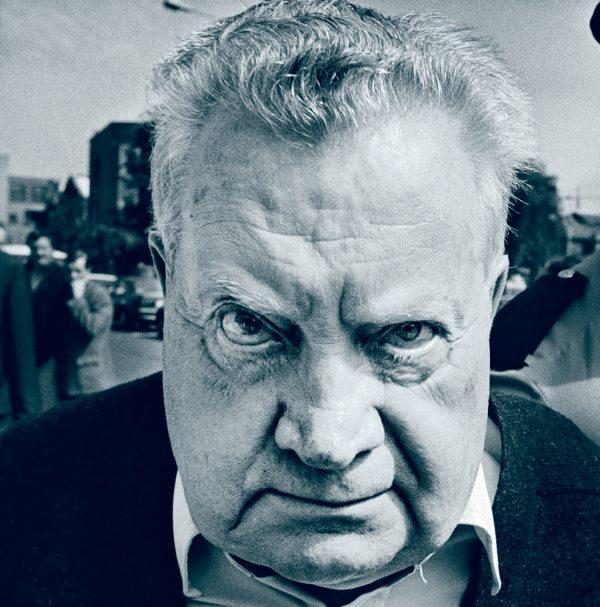 Paedophile priest Brendan Smyth is led from the Four Courts in Dublin after being sentenced to 12 years in July 1997
Cardinal Sean Brady should be axed over his role in the cover-up of sex abuse against children, a victim of paedo priest Brendan Smyth claimed on Saturday.
Brendan Boland's poignant new book Sworn To Silence reveals for the first time an Oath of Secrecy that he signed as a young boy in 1975.
Fr Brady also put his name to the official document.
After plucking up the courage to report the abuse to another cleric following two years of hell, the youngster was summoned to a secret Church inquiry and questioned on his own by a group of priests including Fr Brady while his father was told to stay outside.
And despite assurances to both him and his dad that the matter would be dealt with, Smyth continued to abuse children for another two decades before being convicted of more than 100 counts.
In an interview with the Irish Sunday Mirror, Brendan appealed to the head of the Catholic Church in Ireland to read his book.
He said: "I have no real anger in
me towards [Cardinal Brady], more disappointment than anything else at the way they have let me down and my family down.
"I gave him the names of the other five children that were abused. He later went and took another boy out for interview and didn't tell his parents."
Brendan claimed the Cardinal, due to retire this year, should be sacked.
He said: "Being allowed to retire makes him slip away as if he has done nothing wrong. I feel hurt about that."
Brendan added had Fr Brady acted on the information at the time, Smyth wouldn't have been allowed to prey on other kids. He said: "He could have at least gone to the parents of the children I gave names of even if he didn't go to the gardai.
"He could have stopped it there and then but some of them were abused for years later."
Although Brendan had the courage to lift the lid on Smyth's sordid actions he felt huge guilt when he learned in 1994 that the priest had continued to abuse for around 20 years.
In his book the 53-year-old recalled: "It was like being hit by a bus. Me thinking he was supposed to have been dealt with in 1975 and here he was now in prison for abusing children, some of whom were only just born back then.
"Brendan added he doesn't think he will ever be able to forgive Smyth who abused him from the age of 11 after grooming the young boy and becoming close to his family.
Recalling the first time he met the cleric after he conducted a wedding at The Holy Redeemer Church in Dundalk, Co Louth, Brendan wrote: "He was doing small talk but seemed very nice.
"He asked if I knew anywhere he could get a cup of tea, so I said, 'Yes, sure come down to my house, I am sure my mammy would make a cup of tea for you'.
"Now a lot of people have this image of Fr Brendan Smyth as being a very ugly, awful man. It is as if his looks matched the terrible things he did. But to me he looked completely normal.
"In fact he appeared to be a lovely man, a gentleman."
After that day Smyth began visiting the Boland house regularly.
Brendan said: "He'd knock on the door and say to me, 'Brendan, come out to the car till you see what I have for you'.
"He'd open the boot and it was like an Aladdin's cave of sugary treats. He was like the pied piper with those sweets.
"He quickly became a sort of uncle embedded in our family.
"Years later I came to understand what he was doing.He was grooming us, all of us – my parents, my sisters and of course me.
"It was classic paedophile behaviour, it was impossible to imagine anything untoward happening in this man's presence. He had our complete trust.
About a year later that bond was to be completely broken when the abuse first began after Smyth took Brendan on a trip to Cork with a number of other children.
In his harrowing account of the sex attacks, he told how the brute put him into the bed beside him.
Brendan said: "All sorts of things were happening to me for the first time and none of it felt right. But Fr Smyth was a priest, a good man and couldn't do wrong." After that the abuse became a regular occurrence.
Brendan said: "He would find any excuse to take me out in his car."
Before he finally exposed Smyth's wrongdoings he had been assaulted about two dozen times.
Brendan said: "I was a toy thing for him to play with at his leisure."
He found the courage to seek help because he feared Smyth would "get at" his sisters.
And to this day Brendan feels cheated that Smyth only served less than four weeks of his 12-year sentence before dying of a heart attack in prison. He revealed: "I couldn't celebrate. I turned to Martina [his wife] and just said, 'He's got away with it again'."
Brendan, who settled a High Court action against the Diocese of Armagh in 2012 for €100,000, said he hoped Cardinal Brady would "step back from his lawyers" and "read his book as a human and go away and reflect on it".
The Catholic Communications Office said Cardinal Brady had no comment to make
on the claims.