Investigation of Priest Allegations "Fruitless"
By Claire Taylor
The Advertiser
August 11, 2014

http://www.theadvertiser.com/story/news/2014/08/11/harson-investigation-priest-allegations-fruitless/13911443/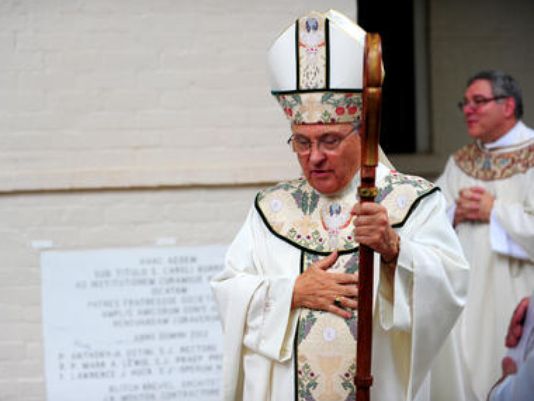 Bishop Michael Jarrell



District Attorney Mike Harson said he will not take action on newly uncovered allegations of child sex abuse by priests unless asked to do so by a victim.

"To engage in an investigation without their commitment would appear to be a fruitless endeavor since I would certainly have to have their involvement in order to have any chance of success and it could unnecessarily revisit their trauma and open wounds that they thought were long dealt with, all without their request or desire," Harson wrote in an email Monday in response to The Daily Advertiser's questions.

The Daily Advertiser asked Harson last week if he will ask, demand or subpoena a list of 15 priests whose victims received settlements from the Roman Catholic Diocese of Lafayette or its insurers, as stated by Bishop Michael Jarrell.

The Advertiser also asked Harson if he will investigate allegations against the Rev. Gil Dutel, pastor at St. Edmond Catholic Church in Lafayette.

Dutel says he is innocent and Jarrell said the Diocese has no evidence of abuse or misconduct by Dutel, although it also has no report on the investigation.

"I do not plan on taking any action on these alleged matters at this time unless a victim comes forward and expresses an intent to pursue criminal action and is willing to see it through to the end," Harson wrote.

Harson said 30 to 40 years have passed since most of the alleged abuses occurred.

"It would appear to me that the victims have had the opportunity to examine their options and have decided to deal with their trauma in other ways," Harson wrote. "Their decision may be based on fear, embarrassment or many other reasons, but it is a decision they apparently made."

If a victim comes forward and files a complaint, Harson said "it will be thoroughly investigated and vigorously prosecuted."